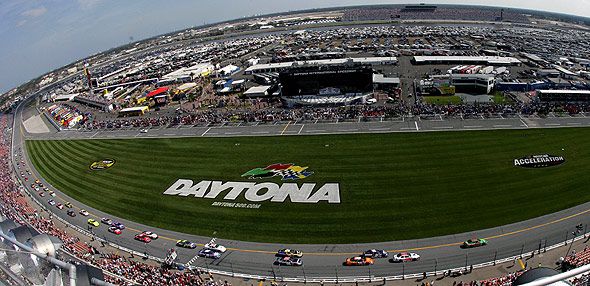 I know you and your wife are really tight, but some things can test the best marriages. It turns out that Florida is considering a bill that would
allow construction of a columbarium at Daytona International Speedway
to house urns containing the ashes of race fans. You could spend eternity live tweeting (theological question: Do they have twitter in heaven?) NASCAR races.
Or are you holding out for Talladega or Michigan International? Is the Florida legislature really that anti-family that it would risk tearing families apart of burial disputes? Will people who are interned here literally be continually spinning in their graves?
Or would your wife say, "Cool!"