From
ZeroHedge
:
Bill and Melinda Gates announced on Monday that they are ending their marriage after 27 years, "after a great deal of thought and a lot of work on our relationship," according to a statement.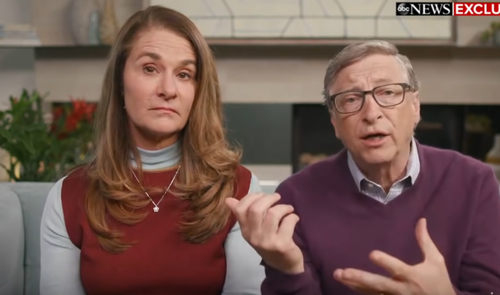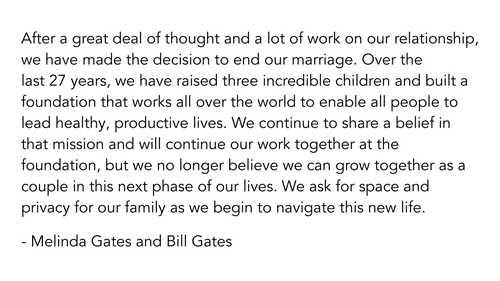 The Twitterverse is already abuzz with speculation (and mostly jokes)...
Read and see more: https://www.zerohedge.com/political/bill-and-melinda-gates-getting-divorce
"in other news, apparently Bill Gates finally realized that gay marriage was cramping his lifestyle." LMAO! Dude that is hilarious.