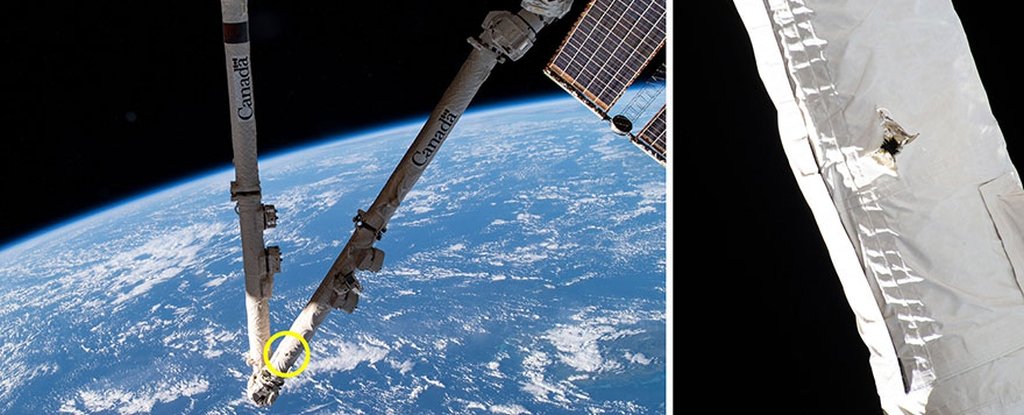 The inevitable has occurred. A piece of space debris too small to be tracked has hit and damaged part of the International Space Station - namely, the Canadarm2 robotic arm.
The instrument is still operational, but the object punctured the thermal blanket and damaged the boom beneath. It's a sobering reminder that the low-Earth orbit's space junk problem is a ticking time bomb.
Obviously space agencies around the world are aware of the space debris problem. Over 23,000 pieces are being tracked in low-Earth orbit to help satellites and the ISS avoid collisions - but they're all about the size of a softball or larger.
Anything below that size is too small to track, but travelling at orbital velocities can still do some significant damage, including punching right through metal plates.
Read more: https://www.sciencealert.com/space-debris-has-damaged-the-international-space-station