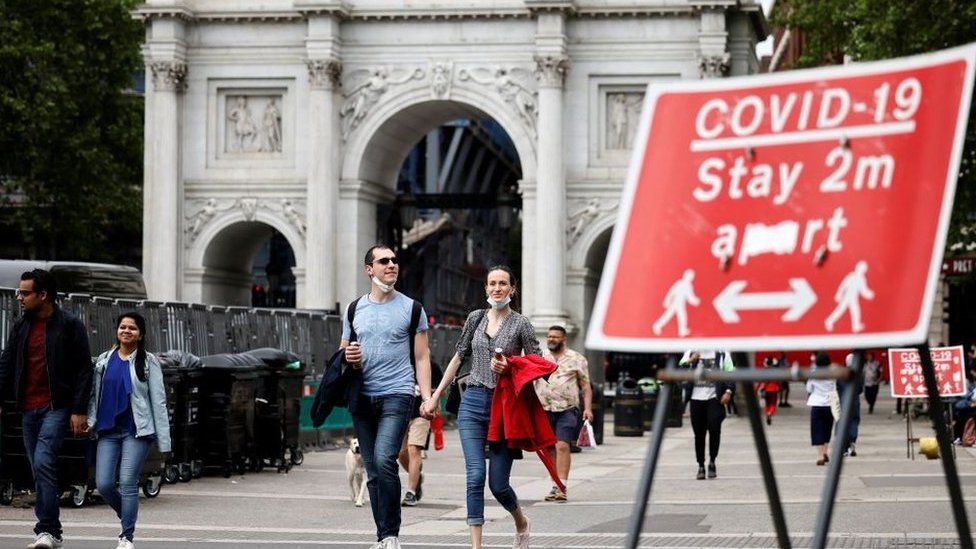 Most coronavirus rules will remain in place in England for another four weeks after the planned 21 June unlocking, government sources have told the BBC.
Senior ministers have signed off on the decision to delay the lifting of all legal restrictions on social contact.
That could mean capacity limits for sports, pubs and cinemas will remain, and nightclubs would stay closed.
Prime Minister Boris Johnson is due to confirm the delay at a news conference later - at 18:00 BST.