ADAM ROGAN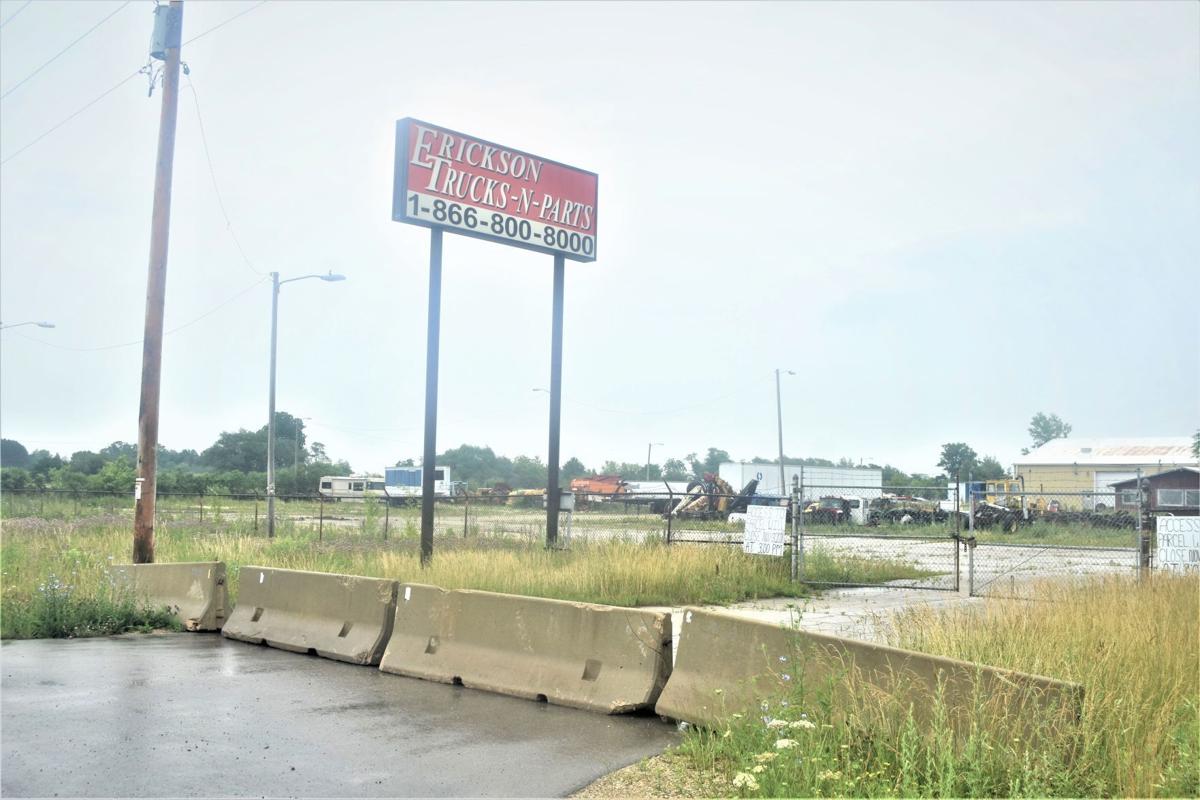 MOUNT PLEASANT — The Village of Mount Pleasant paid Jack and Colleen Erickson a little less than $1.6 million in February 2020 for a portion of the 12 acres the Ericksons own at 4707 SE Frontage Road, where they operate a salvage and scrap yard, Erickson Trucks-n-Parts.
The Ericksons never agreed to the exchange.
The money was paid after Mount Pleasant declared part of the Ericksons' property blighted.
The property was pretty much left alone for months after that payment. But then the scrap yard was ticketed for being a public nuisance under the village's "blighted buildings and premises" ordinance in March.
The village's use of its blight ordinance to acquire land to facilitate the Foxconn project has been relatively unprecedented and controversial.
While Erickson Trucks-n-Parts is a paved scrap yard, the village had, soon after the Foxconn project was announced, deemed homes in good condition with green grass and basketball hoops above garage doors blighted.
Almost all property owners in the area besides the Ericksons and Kim Mahoney and her family sold their homes to the village years ago, with the expectation that they were making way for Foxconn. That was before the Taiwanese tech giant's plans were drastically reduced.
Read more: https://madison.com/news/state-and-regional/couple-blocked-from-accessing-mount-pleasant-business-near-foxconn-was-paid-1-6m/article_cec18662-7258-5320-b853-8958e4bb1d0f.html