A person of interest in an investigation into alleged possession of child pornography died Thursday.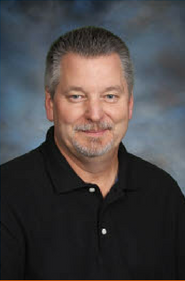 Police searched the Ripon residence of Ripon Area School District teacher Richard Kelm Thursday, Oct. 21, according to an application for a search warrant and supporting documents.
The Ripon Area School District confirmed the search in a letter to families Friday, Oct. 22 and said the district became aware of the investigation Thursday, Oct. 21 and had placed the employee on leave.
According to a message to district students, staff and families Thursday, Kelm's family asked the district to share the news of his passing.
"This is a significant loss to our Ripon school community," Superintendent Mary Whitrock said in the message. "... Please keep Rick's family in your thoughts and prayers."
She added that the district is making resources available to students, and advised families to contact their child's school counselor or principal for more information about services.
An affidavit supporting the issuance of a search warrant said in June and July 2021, Dropbox flagged images of child pornography and sent that information to the National Center for Missing & Exploited Children (NCMEC), along with IP addresses listed in connection to the images.
Dropbox provides online storage and allows someone to keep files in sync between personal devices and the cloud, while also enabling them to store and share files, court documents say.
Court records noted that the Wisconsin Department of Justice Division of Criminal Investigation (DCI) subpoenaed Charter Communications for subscriber information from the IP addresses.
Charter linked the IP addresses to Ripon, per court records. In addition, a CyberTip received by the Ripon Police Department from NCMEC identified the user name as "R Kelm," according to the affidavit.
Court documents say one of the IP addresses and internet service providers was linked to the Ripon Area School District, while another was linked to Kelm's home.
A third IP address returned to Oshkosh with a Spectrum internet service provider, according to the affidavit.
The CyberTip report given to the Ripon Police Department contained images depicting nude pubescent and prepubescent girls in sexual positions, the affidavit noted.
Last week Thursday, a warrant was executed at Kelm's home, and law enforcement seized a laptop, an iPad, floppy discs, digital cameras, thumb drives, hard drives and cell phones, according to court records. The documents do not detail what was on those devices.
No criminal charges have been filed against Kelm, and the internet subscription was in his wife's name, according to the affidavit.
Kelm started at Ripon High School in the late 1990s and taught social studies. He also coached the Ripon High School football team from 1998 to 2010, leading the team to state titles in 2003 and 2005. He is the winningest coach in school history with a 102-44 record.
He also has served as the golf coach since 2011, coaching the Tigers to a state tournament appearance in 2012, its first since the 1980s.
From: https://www.riponpress.com/news/ripon-high-school-teacher-dies-amid-child-porn-investigation/article_02b60ff6-382a-11ec-bf05-53fcf63b3c17.html