The Journal Times.com
:
DANE COUNTY — There is still much to do and and it remains unclear when the 1385 steam locomotive will return to the tracks in North Freedom, but a major step in the multiyear, $2 million project has been completed.
The boiler, which had been under construction since 2016 in St. Louis, was lowered on Sept. 26 at SPEC Machine near Middleton onto the frame of the historic piece of old-school machinery. It brings the locomotive one step closer to running the rails at the Mid-Continent Railway Museum and returning steam to the beloved attraction in rural Sauk County.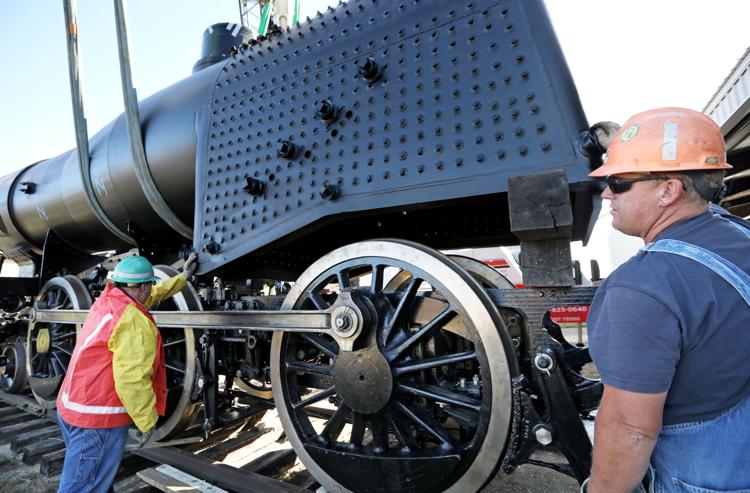 "It was nerve-wracking trying to move 41,000 pounds to get it to within a quarter of an inch, and actually an eighth of an inch is where I believe we got it," said Peter Deets, a Mid-Continent volunteer and member of a task group charged with overseeing the restoration. "It's a milestone. This is one huge (thing) we can mark off. The fact that we have a new boiler and setting it on the frame starts a whole other series of work, but it's nearing completion and going back together."
The carbon steel boiler is considered the heart of the locomotive and where a coal-fueled fire creates heat that's converted to steam to power the more than 150,000-pound beast.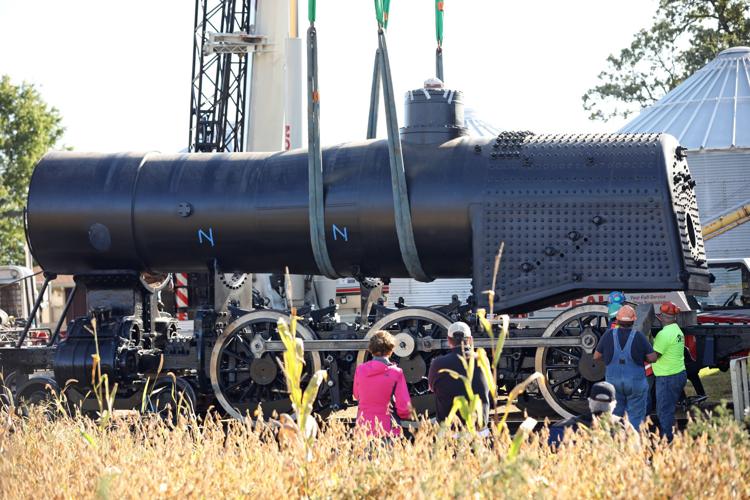 The 1385 was built in 1907 by American Locomotive Co.'s Schenectady Works in New York for the Chicago & North Western Railroad, but was retired in 1956.
Mid-Continent members in 1961 scraped together $2,600 to buy the locomotive from the C&NW and from 1963 to 1998, the locomotive was used to pull cars on the museum's 3.5 miles of track. In the mid-1980s, it pulled the Circus Train for three straight summers from Baraboo to Milwaukee and back, and in the 1990s it made trips on the mainline to Brodhead, Mazomanie and Wausau.