DIANA PANUNCIAL Racine Journal Times
At left:
Veronica Reed, bartender at The Void, serves a drink on Tuesday. The Void is owned by two previous bartenders, and Reed said "it's the best part about working here."
Top right:
An arcade fighting game sits inside the Void bar beside mushroom lights.
Bottom right:
Koopa shells from Nintendo's "Mario Brothers" fly above The Void's logo in its window facing Sixth Street in Downtown Racine.
RACINE — If you've ever found yourself thinking hard about a cartoon you watched or a character you loved in the '80s or '90s but had forgotten about, you might jog your memory at The Void bar.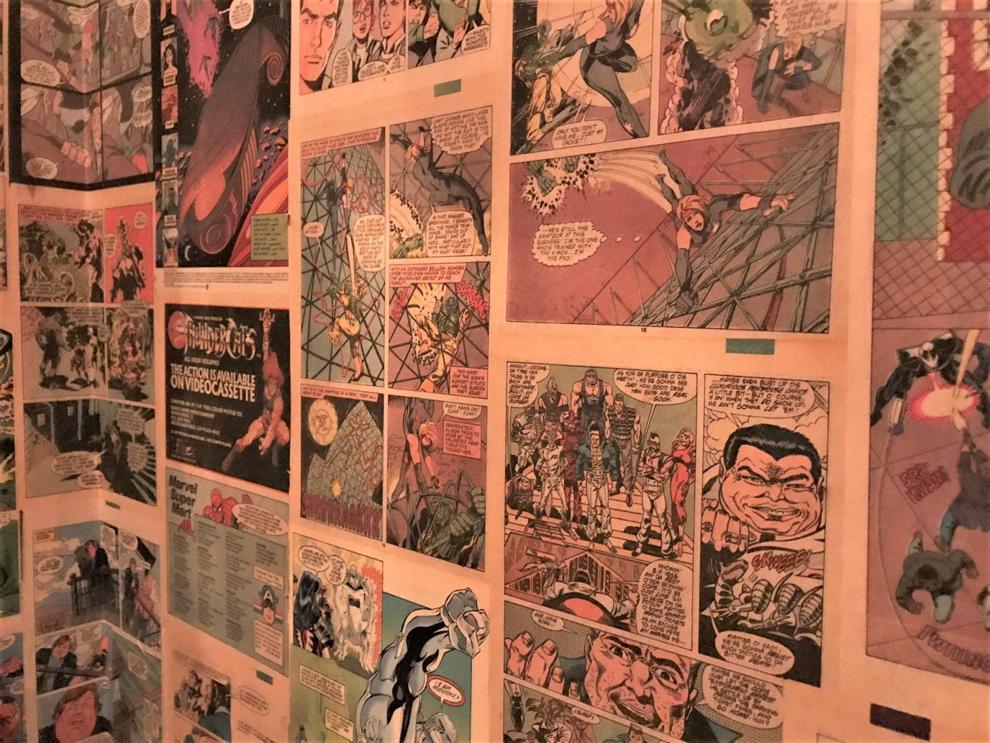 From the classic fighting arcade games at the end of the bar to the vintage comic panels owner Tom O'Connor hand-pasted onto the bathroom walls, every corner of the bar at 213 Sixth St. is bound to trigger memories of times past.