State will allow residents to carry concealed guns without permit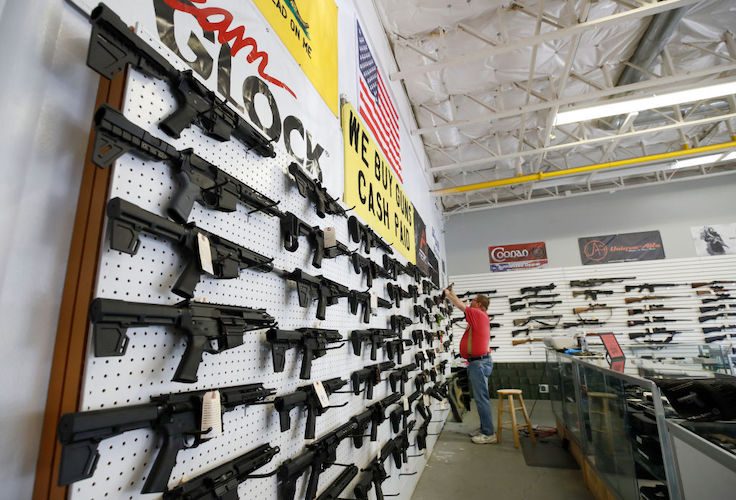 A gun store in Utah / Getty Images
Residents of Utah will soon be able to carry concealed guns without a permit.
Governor Spencer Cox (R.) will sign legislation into law this week to eliminate the permit requirement, his spokeswoman told the Washington Free Beacon on Tuesday. The act will allow any law-abiding person over the age of 21 to carry a gun under his or her clothes while in the state. Convicted felons, those adjudicated mentally ill, and other people prohibited from owning a gun are excluded from the policy.
Clark Aposhian, chairman of the Utah Shooting Sports Council, said his group has been pushing for the change since 2013, when a previous attempt was vetoed by then-governor Gary Herbert (R.). He said the bill becoming law is a win for law-abiding gun owners and will cut down on potential wait times for those in danger, noting that getting a permit can "take up to 90 days."
Read more: https://freebeacon.com/guns/utah-axes-gun-permit-requirement/