From
RT
: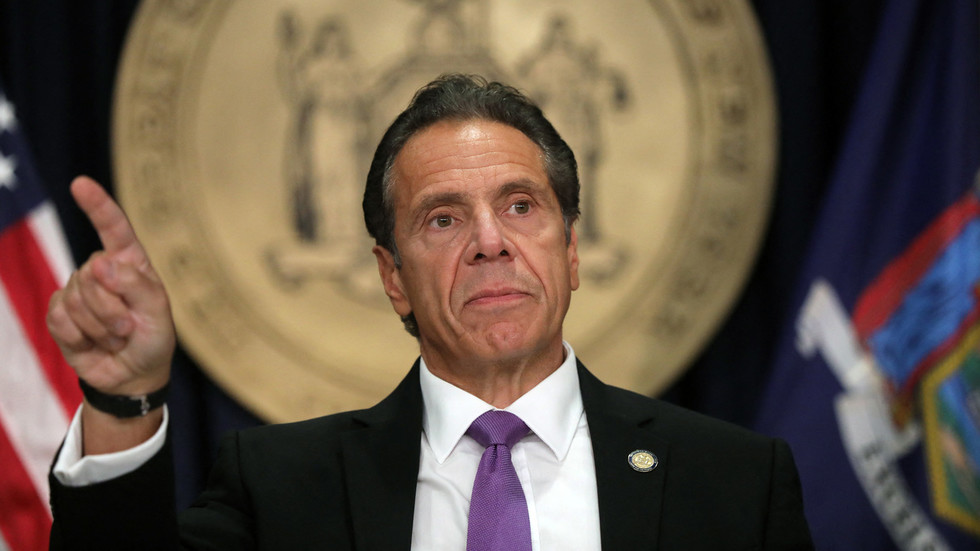 New York state Gov. Andrew Cuomo speaks at a news conference on September 08, 2020 in New York City. © AFP / SPENCER PLATT
The pressure is growing on the New York governor, who's been accused by a number of women of inappropriate conduct. Given his past comments, it would be hypocritical if he didn't step down from his role.
What Cuomo posted on Twitter on September 17, 2018 was pretty ironic. After finding himself in a similar situation, the same person who demanded a delay in the confirmation vote for Brett Kavanaugh to the Supreme Court is now stating that he won't resign.
Many women have come forward with accusations about Governor Cuomo's behavior, and we find ourselves in another situation where someone in authority is going to have to be held to account by the #MeToo standard.
Other Democrats are already holding Cuomo to that standard. The speaker of the New York state general assembly, Carl Heastie, and the state senate majority leader, Andrea Stewart-Cousins, have called for him to step down. There have also been discussions on whether or not to draft articles of impeachment to pull him out of office.
Whether Cuomo realizes it or not, he is being judged by the exact same measure he uses to judge others. A post-Kavanaugh Democrat Party is one that has to be held to its own standards. If not, it stands accused of being massively hypocritical, and the more progressive wing of the party is likely to be increasingly vocal about that. It'll also worsen the split within the #MeToo movement, which many Democrats have used as a cudgel to beat their opponents.
No doubt there will be some who'll find this situation deeply satisfying, as it's emblematic of an entire political party having to reap what it sows. Cuomo was someone who was portrayed as a hero during the Covid crisis. He was even given an Emmy award for his press conferences. The media went to bat for him, and largely swept his targeting of Orthodox Jewish communities under the rug.
Read more: https://www.rt.com/op-ed/517510-cuomo-metoo-resign-governor/