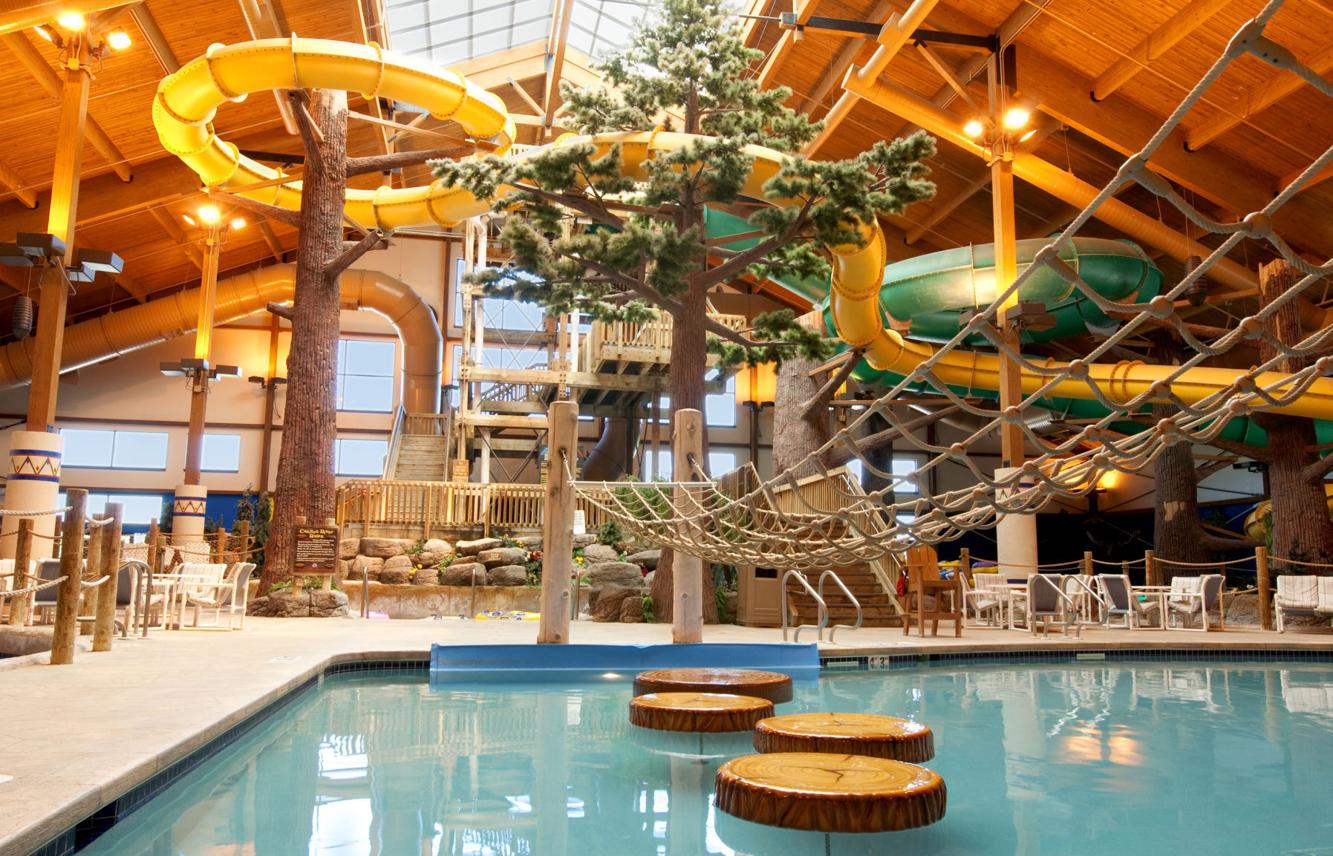 The indoor waterpark at the Timber Ridge Lodge & Waterpark located in the Town of Lyons.
LYONS — Mount Pleasant resident Julia Jarlsberg, 31, is being charged for allegedly causing bodily harm to a child at the Timber Ridge Lodge and Water Park, located by Grand Geneva Resort outside of Lake Geneva.
According to a criminal complaint, an officer was dispatched to the Timber Ridge Lodge on March 10 after receiving a report of a mother who had struck a child.
Upon arriving on the scene, the officer spoke with Jarlsberg's child.
The child reported that Jarlsberg was intoxicated and that she had struck her when attempting to prevent Jarlsberg from grabbing another beer from their hotel unit's refrigerator.
The child reported Jarlsberg had pulled her hair, pushed her and struck her.
The child's injuries consisted of bruises and scratches, which were photographed by responding officers.
When officers went to Jarlsberg's hotel room to talk to her, they found she had exited through the back patio door, according to the complaint.
Officers later located her near a vehicle in the resort parking lot. She reportedly was having trouble balancing and slurring her speech.
Jarlsberg admitted to officers she had been drinking and that she was violating a condition of her probation by doing so. After initially denying striking her child, Jarlsberg later admitted to pushing and yelling at the child, according to reports.
Reports indicate Jarlsberg's blood alcohol content was .247 after a test was administered.
Jarlsberg faces a felony charge of physical abuse to a child with a maximum sentence of six years, as well as one misdemeanor charge for disorderly conduct with a maximum sentence of 90 days.
Jarlsberg has been convicted in Racine County on a number of charges before the Timber Ridge incident.
In July 2012 she was convicted of a disorderly conduct charge with a domestic abuse modifier. In 2016 she was convicted of an OWI while operating with a passenger under 16-years-old. In 2019 she was charged with a misdemeanor for violating a domestic abuse order as well as a disorderly conduct charge in March 2020.
She also received an injunction in August 2019, restricting her possession of firearms.
From: https://www.lakegenevanews.net/news/local/crime-and-courts/mount-pleasant-woman-charged-with-child-abuse-at-timber-ridge-water-park/article_a8257c97-0243-5e44-9427-201c5c8922e0.html