From
RT
: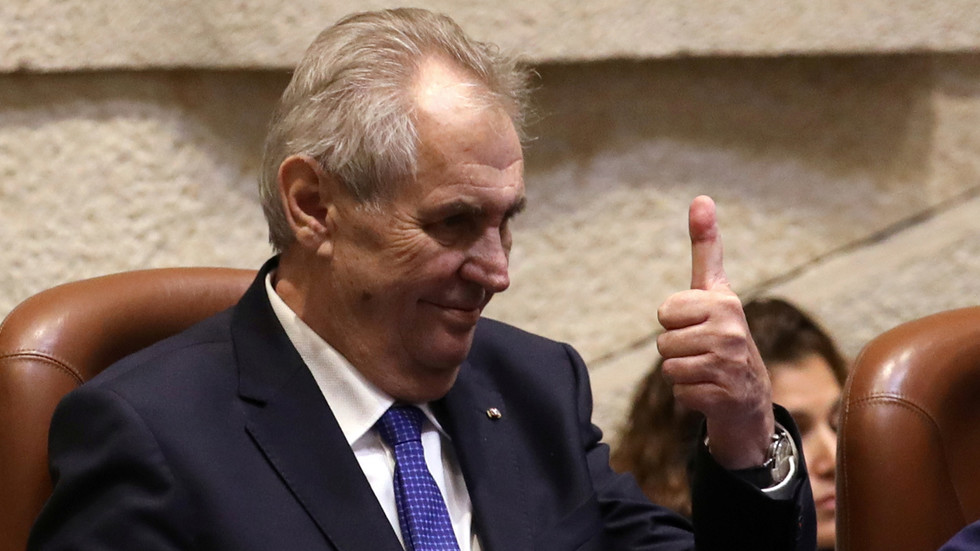 Czech President Milos Zeman gestures during a special session held in his honor at the Knesset, Israel's parliament, in Jerusalem November 26, 2018.
©
REUTERS/Ammar Awad
Sex-change operations are a form of self-mutilation and heterosexuals should hold a rally in Prague to illustrate the absurdity of Pride parades, Czech President Milos Zeman has said, amid EU infighting over LGBTQ issues.
The outspoken Czech leader wasn't shy about sharing his views on gender-identity issues during an interview on Sunday.
"I can understand gays, lesbians, and so on. But do you know who I don't understand at all? The transgender," Zeman said. "If someone undergoes a sex-change operation, he commits a crime of self-harm. Every operation is a risk. And these transgender people are really disgusting to me."
He also railed against the #MeToo movement and expressed frustration with Prague's annual Pride parade. He said that if he were a "little younger," he would organize a massive demonstration of "millions" of heterosexuals in the Czech capital.
"I will take buses and trains to Prague for all heterosexuals so that everyone can see how meaningless it is," Zeman said, elaborating on the hypothetical counter-rally.
Read more: https://www.rt.com/news/527744-zeman-czech-transgenders-disgusting/