From
RT
: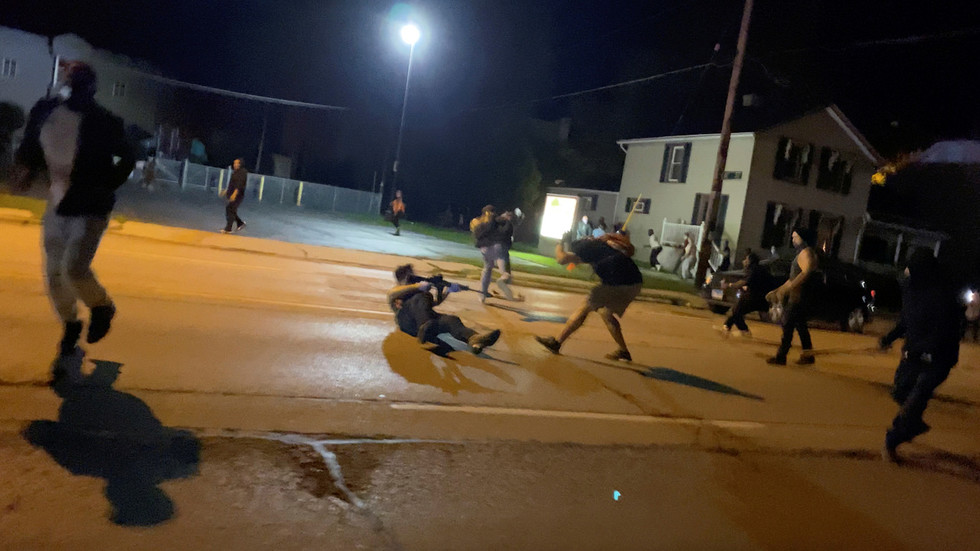 FILE PHOTO: Kyle Rittenhouse (C) is seen aiming his rifle at protesters during a scuffle at a demonstration against police brutality in Kenosha, Wisconsin, August 25, 2020.
©
Reuters / Brendan Gutenschwager
Gage Grosskreutz, one of the armed activists shot by Kyle Rittenhouse during last year's riots in Kenosha, is blaming the authorities and police in the Wisconsin city for his injuries and is seeking monetary compensation.
In the lawsuit filed on Thursday in the US District Court in Milwaukee, Grosskreutz argued that Kenosha law enforcement officers deliberately "conspired" with "white nationalist militia persons," which led to Rittenhouse injuring him and killing two others.
Grosskreutz alleged that local authorities essentially deputized Rittenhouse and other "vigilantes," allowing them to patrol the streets and "shoot and kill innocent citizens."
Kenosha's city and county governments, as well as police and sheriff's department officers, were named as defendants in the suit. Ironically, Grosskreutz didn't sue the teenager who shot him.
Read and see more: https://www.rt.com/usa/537647-kyle-rittenhouse-lawsuit-grosskreutz/