From
Fox6Now:
MADISON, Wis. - Gov. Tony Evers unveiled an election year plan Thursday that would send $150 to every Wisconsin resident, bolster funding for K-12 schools and help defray child care costs.
Evers released the plan two days after state budget projections grew by $2.9 billion more than expected just six months ago. Evers' plan would spend $1.7 billion of the state's surplus.
But don't go spending those refund checks just yet.
Evers' plan would have to be approved by the Republican-controlled Legislature to take effect. Republican leaders on Wednesday said they want to use the money for a tax cut in 2023.
"That surplus won't do us any good just sitting here in Madison until the summer of 2023. We have the resources to make sure that every family and every community is doing just as well as our state's economy," said Evers. "This is, of course, due to quality conservative budgeting for the last 10 years, good policy like the tax cuts we've seen in the last decade from this legislature."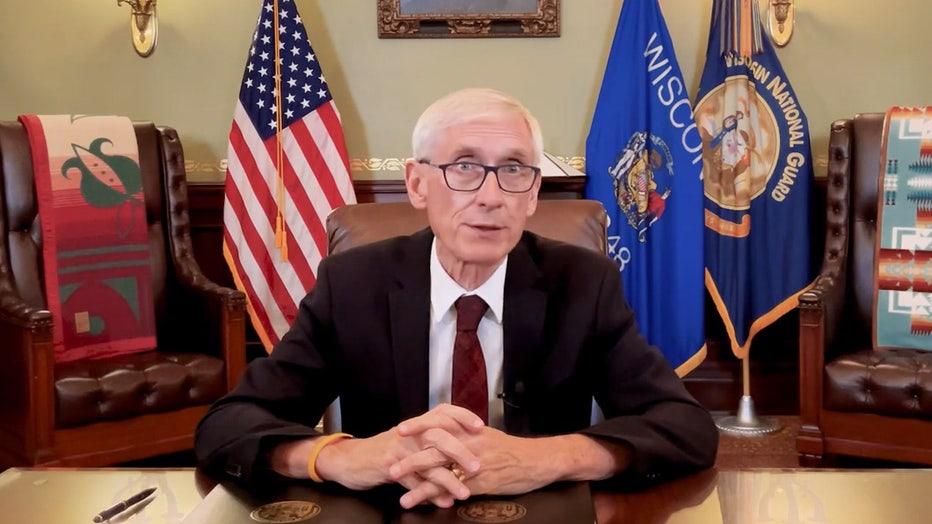 Senate Majority Leader Devin LeMahieu released a statement that said:
"Senate Republicans will not gamble with a projected state surplus to fund Tony Evers' re-election gimmicks.
"Governor Evers currently has $930 million in federal 'Biden bucks' at his sole discretion, and he will get another $1.25 billion in May. That's more than enough federal money to fund his re-election gimmicks without risking state taxpayer resources. If he's serious about his own plan, he should fund it."
Evers argued there was no reason to wait and the money should be sent back to taxpayers now. Evers, embracing an argument often used by Republicans when advocating for tax cuts, said taxpayers should have their money returned to them.
"There sure as hell aren't excuses for refusing the help families with rising costs," Evers said at a news conference in the Capitol surrounded by Democratic lawmakers and members of his Cabinet.
"This is not a reelection thing for me," Evers claimed. "We should be bringing this back to the people, real simple."
Of Evers' plan, nearly $1 billion would go toward tax cuts and $750 million would go toward K-12 schools and higher education.
From: https://www.fox6now.com/news/evers-150-for-wisconsin-residents