MICHAEL IZQUIERDO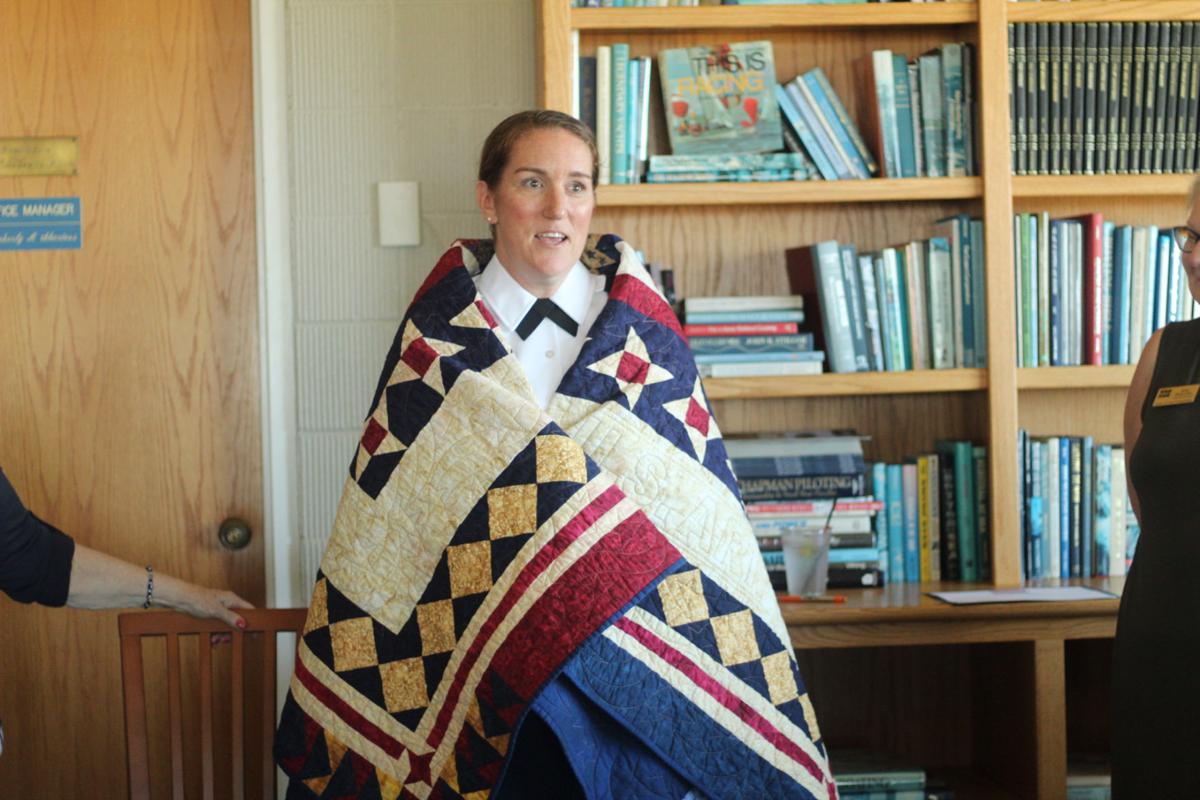 RACINE — On Friday, the Quilts of Valor Foundation awarded Maj. Gretchen Gaskins, an Army veteran and Racine native, with a handmaid quilt.
The event was held at the Racine Yacht Club, 1 Barker St., with friends and family of Gaskins present to recognize her service.
"It's very humbling and sweet to be honored, but also nerve-wracking," she laughs.
Gaskins has been stationed in numerous locations in the U.S. and abroad, from Fort Carson, Colorado, and Rock Island Arsenal, Illinois, and the Pentagon, to Kandahar, Afghanistan and Erbil, Iraq.
One highlight of her career happened when she "conducted a patrol up a mountain to see the ruins of an outpost Alexander the Great built nearly 2,500 years ago."