RACINE, Wis. - A 23-year-old Racine man out on bond for a variety of charges now faces a slew of new charges relating to a police pursuit on Saturday, July 3. The accused is Daiviontae Johnson – and he faces the following criminal counts:
Armed robbery, domestic abuse assessments

Possession of a firearm by outstate felon

Second-degree recklessly endangering safety, use of a dangerous weapon

Felony bail jumping (four counts)

Misdemeanor bail jumping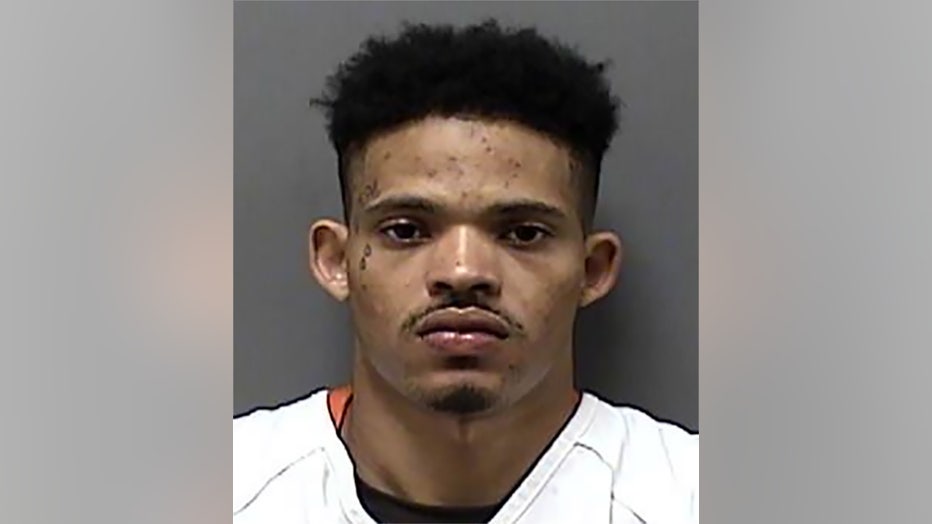 Daiviontae Johnson
According to the criminal complaint, officers were in the area of Regency Mall on July 3 to locate and arrest Johnson -- a wanted felon. A person who had called police indicated she wanted Johnson "arrested due to him threatening to physically assault her," the complaint says. The caller indicated "Johnson is in possession of a firearm and will shoot at people."
When officers arrived on the scene, they saw a "red Mazda being driven by a female, and (the officer) was able at one point to see inside and saw a male passenger matching a known DOT photo (the officer) viewed of the defendant." The officer activated his emergency lights and siren -- and "the vehicle sped through the Target parking lot in the early afternoon when pedestrians were present." A short time later, the complaint indicates the vehicle left the parking lot and fled westbound on Durand Avenue. A pursuit that followed "lasted approximately six minutes reaching speeds of 62 mph before it was terminated," the complaint says.
Read more: https://www.fox6now.com/news/racine-man-accused-of-threats-against-woman-fleeing-police