(CNN) —
With hindsight, it looks embarrassingly inappropriate, but long before New Zealand's White Island volcano erupted killing at least 16 people this week, it was once humorously marketed as a fun destination for risk takers.
The volcano, also known as Whakaari, has for decades been an attraction for travelers visiting by boat or helicopter from the town of Whakatane on New Zealand's northern coast.
It's not the world's only active volcano to attract tourists -- countries from Indonesia to Iceland regularly host visitors willing to dice with danger in their efforts to glimpse the natural spectacle of a smoldering or lava-spewing peak.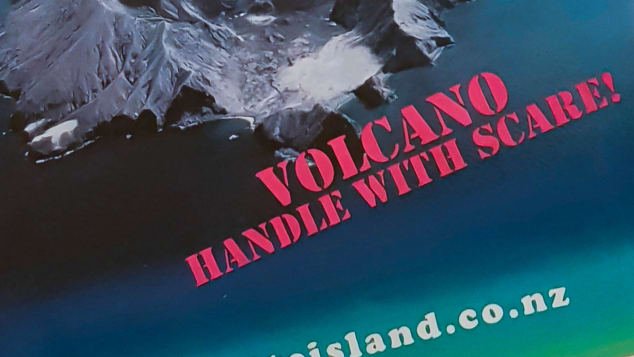 John Malathronas
But Monday's tragic events have spotlighted the tourism industry that's built up around White Island and other volatile attractions.
Perhaps emblematic of the willingness of both tourist and tour company to dance around the potentially lethal risks involved, is some of the material that has been used to promote White Island in the past.
During a visit made by this writer in 2006, it was being heavily marketed on the perils that tourists would face via literature that now seems toe-curlingly bad, particularly in light of this week's deaths.
"Single White Female," reads the headline on a jokey advertorial promoting tours of the volcano that's written in the style of a lonely hearts column.
"Steamy, very active, 200,000-year-old seeking similar to increase alert level rating," the piece, credited to a local tour guide, said. "Dormant/extinct volcanoes need not apply."
It goes on: "My curvaceous andesite bumps and mounds roll voluptuously down to the water. I have the aroma of hot sulphur and I change my look with my mood. If I'm feeling active, I wear layers of slippery grey ash..."
The lonely hearts ad isn't what tourists to New Zealand would've seen just before Monday's eruption. It appears on the back of a 32-page brochure-slash-newspaper, Discover White Island, that was originally printed in 2003 but being distributed at the time of my visit.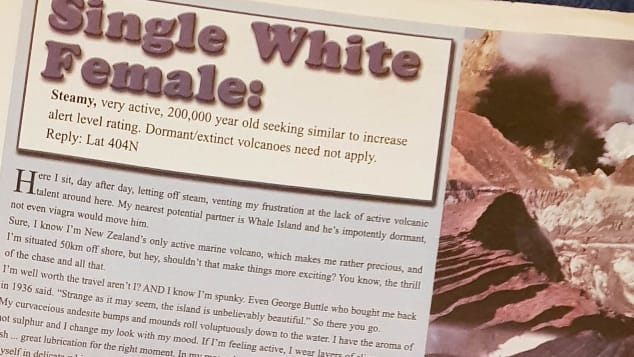 John Malathronas
White Islands Tours -- which ceased operations after the December 9 eruption -- wasn't downplaying the risk of visiting the island -- headlining the newspaper distributed in 2006 with bold red letters that screamed: "Volcano, handle with scare."
For backpackers and other thrill seekers touring New Zealand, this whiff of danger has placed White Island firmly on adventure itineraries alongside bungee jumping, jetboating and white water rafting.
It was only when I boarded the tour boat and signed a disclaimer that absolved anyone but myself of any responsibility that the reality of the trip's dangers hit home, but not enough to dissuade me or my fellow tourists from continuing.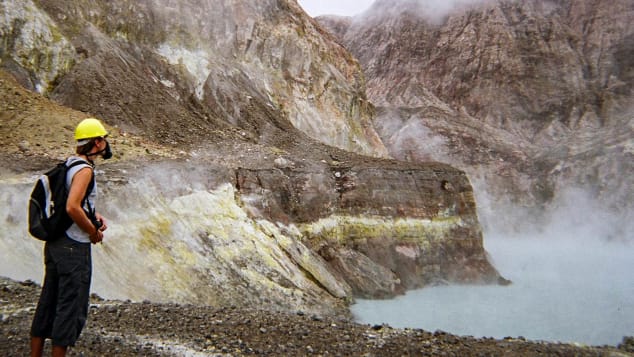 John Malathronas
Although my visit was incident-free, it would've been more or less identical to that experienced by those caught up in this week's disaster, right up until the point when the volcano erupted.