From
The Journal Times.com
:
RACINE — Nick Ramsey and Racine County Board Supervisor Nick Demske, along with their cohorts in the local art advocacy coalition
ArtRoot
, have been wanting to merge poetry and street art for years in Racine.
In 2016, ArtRoot members were spitballing concepts for new community projects. "We're sitting around the table, coming up with ideas," Ramsey said. "One of the ideas that was repeated was: Public art, public art, public art, we need more public art."
Taking inspiration from
"The Wall Poems of Charlotte"
— a project where poetry artfully plasters walls across North Carolina's largest city — they came up with the idea of painting poetry on outdoors walls of Racine, and hiring designers and painters to put it all together.
The first mural in the Wall of Poems Racine project is complete, visible on the south side of the Great Lakes Warehousing building in the 1400 block of 16th Street.
Before any of that could happen, though, they needed to pick a poem.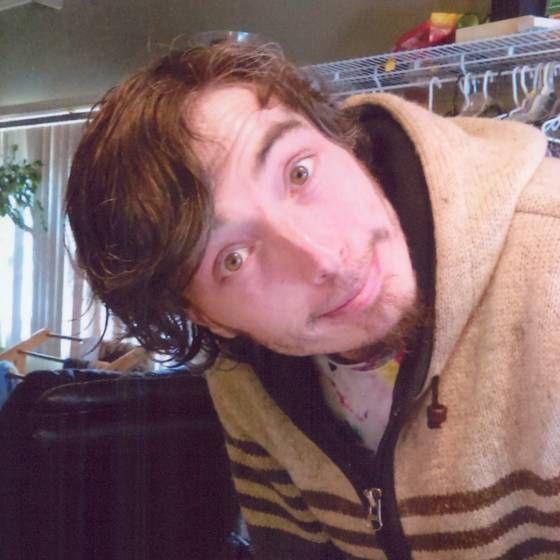 To start, both Demske and Ramsey compiled separate lists of poets they each loved. Only a couple names appeared on both lists. One of those was Aaron Lundquist.
Lundquist was a lifelong Racinian, poet and artist.
He died at the age of 34 in March 2016
after a man who was driving after smoking marijuana crashed into a car in which Lundquist was riding.
Memories of him are vibrant. Lundquist's friends compiled
a 100-page book
of his writings that was published a year after his death, with the proceeds going to benefit Lundquist's son.
Ramsey described Lundquist as "one of the greatest writers that I know and one of the greatest deliverers and performers of poetry."
Once Ramsey and Demske agreed that Lundquist was the right poet to be honored, it wasn't hard to pick what poem should be memorialized.
They picked the closing lines from "We Are The Monsters," an ode to Racine by Lundquist. The use of the word "Monsters" isn't supposed to be menacing, said Ramsey, as the poem displays pride in how "unique" and "weird" Racine and Racinians can be.
Read more:
https://journaltimes.com/news/local/not-a-one-time-thing-how-racine-s-newest-mural-which-merges-poetry-and-street/article_0bf67c9a-c1f3-5a57-8970-3d709c51fd3a.html#tracking-source=home-top-story-1