From
Fox6Now
:
MILWAUKEE - Milwaukee's "Bronze Fonz" statue is missing from its post on the RiverWalk, but as it turns out, there's no reason to hit the jukebox.
A concerned FOX6 News viewer reached out Tuesday, Feb. 1 after noticing the bronze statue of the "Happy Days" star was missing from its position along the Milwaukee River – just south of Wells Street. FOX6 News placed a few phone calls, and our friends at VISIT Milwaukee say the statue was removed from its spot on Tuesday morning for maintenance by Vanguard Sculpture Services.
On her lunch-break stroll to a nearby gym, Paula Lee couldn't help but notice.
"I usually walk the RiverWalk, either side of the river," said Lee.
Her favorite stop on the RiverWalk was gone.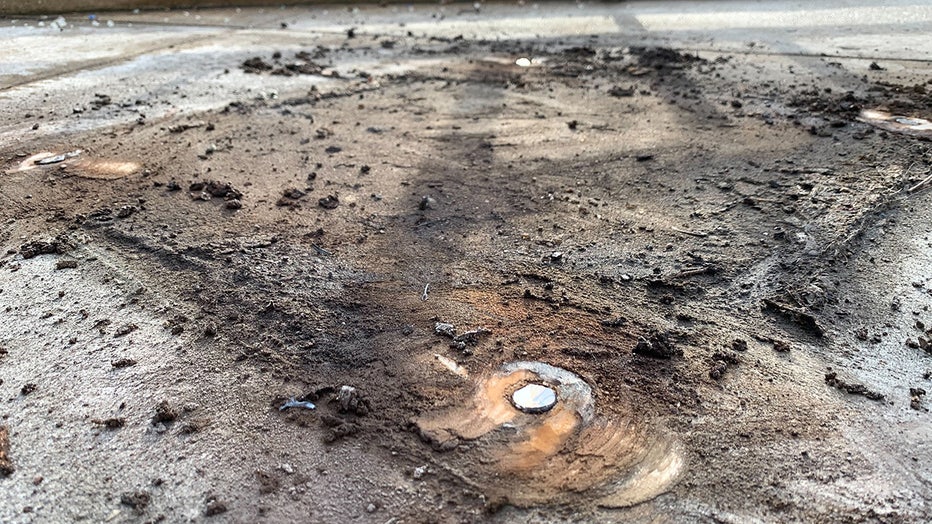 "Some people thought he might have been thrown into the river, and everybody was like, 'What happened to the Fonz?!'" said Lee.
She posted her curious concern to Facebook, in search of answers.
Just south of Wells Street, even visitors like Anthony Ortega, in town from Houston, were puzzled.
"It's my first time here. I didn't know exactly where to start. I kept looking at my phone, looking at my phone and I know for a fact I was in the right place, but come to find out, I see this empty square and I was like, 'Well, I'm guessing he should be here,'" said Ortega.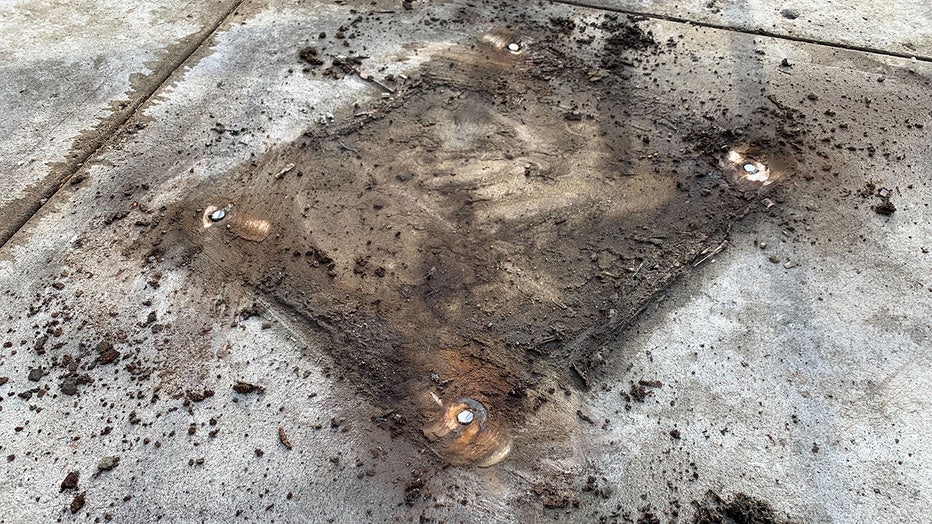 "The Bronze Fonz had a really rough week, so he decided to hop on his motorcycle and he went over to Leon's to get some burgers and some frozen custard," said Lindsey McKee, VISIT Milwaukee.
Or…something like that. Winters are tough for Milwaukee's Bronze Fonz, too.
"We want to make sure, as we get into the spring and summer months, we want to make sure he's looking good and is camera-ready," said McKee.
A sculpture repair shop is performing some routine maintenance on the Bronze Fonz. In the meantime, FOX6's Gino Salomone tweeted he'd step in to help, to which Henry Winkler replied, "Thank you -- you can always count on Gino."
So the good news -- the Bronze Fonz was not stolen. McKee says the Bronze Fonz should be back in two weeks or less with a bit more shine, a fresh coat of paint and his two thumbs up for happy days ahead.
For the record, the Bronze Fonz was erected in 2008 – and gives a thumbs up to Arthur Fonzarelli or "Fonzie" of "Happy Days" fame. Actor Henry Winkler portrayed the Fonz – and the statue shows off his trademark leather jacket, t-shirt, and blue jeans.
The Bronze Fonz is arguably one of the most popular places for visitors to take selfies in Milwaukee.
From: https://www.fox6now.com/news/bronze-fonz-milwaukee-riverwalk