From
The Journal Times.com
:
MADISON — The Miller Park tax is officially going to end.
The 0.1% sales tax, which started in 1996, helped fund construction of the Milwaukee Brewers' stadium that replaced the beloved-but-aging County Stadium. The tax affected Milwaukee, Ozaukee, Washington, Waukesha and Racine counties.
The tax ended up collecting nearly $600 million over its nearly 24-year life so far. In 2018, Racine County's portion of the tax accounted for
$2.9 million
.
The stadium cost $400 million to build almost 20 years ago; adjusted for inflation, the cost is closer to $570 million.
But, starting on Sept. 1, 2020, the tax will go away.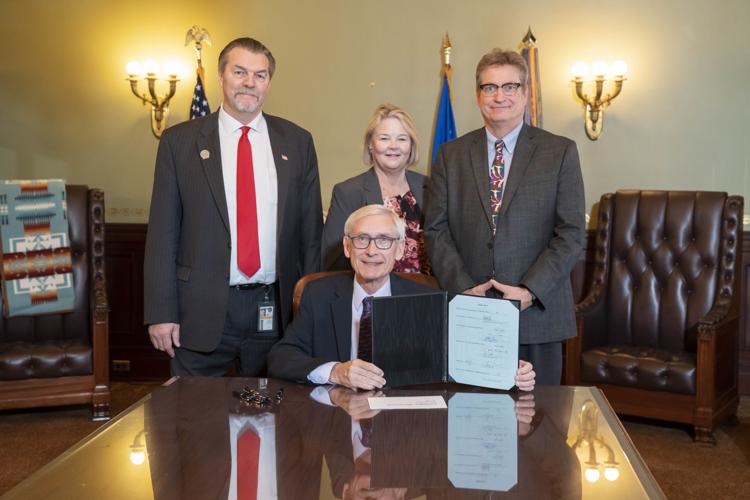 On Wednesday, Gov. Tony Evers signed a bill that scheduled the tax's dissolution. It was the first bill authored by state Rep. Robert Wittke, R-Wind Point, to be passed since he was elected to the state Assembly last November.
Two weeks ago, officials from the Southeast Wisconsin Professional Baseball Park District (informally known as the Miller Park District) said that the bill does not affect the district's plan to certify the end of the tax at its meeting in March 2020. Thereafter, any money collected through the Miller Park Tax would then be redistributed back into the communities it was collected from.
'Even Cubs fans'
The bill was authored by two Republicans representing Racine County: Wittke and Sen. Van Wanggaard.
"Hallelujah! The tax is dead!" Wanggaard wrote in a statement. "This is a great day for taxpayers in southeastern Wisconsin and especially Racine County ... I am hopeful that with this chapter behind us everyone, including those that vehemently opposed the tax and even Cubs fans, can enjoy the Brewers product on the field, rather than focusing on who is paying for the field."
"Today we closed the roof on the Miller Park Stadium tax," Wittke said in a statement.
In the last 19 years at County Stadium, the Brewers' winning percentage was .488. Since Miller Park was built, their winning percentage has been .484.
However, the Brewers have played in the playoffs four times since 2001. In the last 20 years at County Stadium, the team only played in the playoffs twice: in 1981 for the American League Division Series, and in 1982 when the Brewers made it to the World Series for the only time in their 50-season history.