MADISON — The Miller Park tax is officially going to end.
The 0.1% sales tax, which started in 1996, helped fund construction of the Milwaukee Brewers' stadium that replaced the beloved-but-aging County Stadium. The tax affected Milwaukee, Ozaukee, Washington, Waukesha and Racine counties.
The tax ended up collecting nearly $600 million over its nearly 24-year life so far. In 2018, Racine County's portion of the tax accounted for
$2.9 million
.
The stadium cost $400 million to build almost 20 years ago; adjusted for inflation, the cost is closer to $570 million.
But, starting on Sept. 1, 2020, the tax will go away.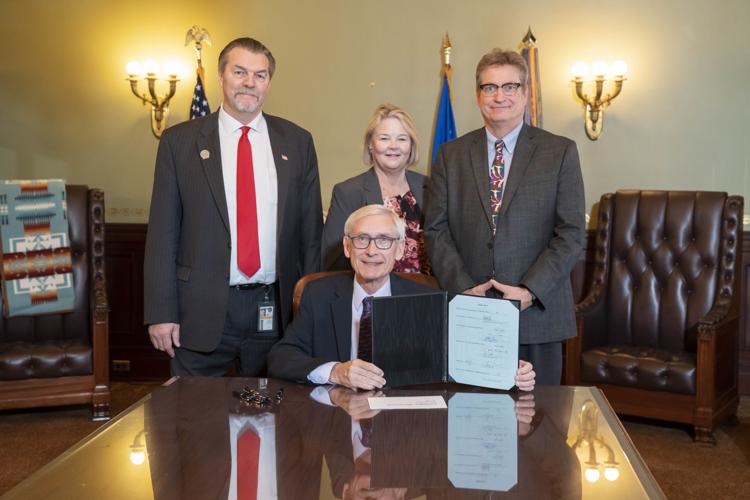 On Wednesday, Gov. Tony Evers signed a bill that scheduled the tax's dissolution. It was the first bill authored by state Rep. Robert Wittke, R-Wind Point, to be passed since he was elected to the state Assembly last November.
Two weeks ago, officials from the Southeast Wisconsin Professional Baseball Park District (informally known as the Miller Park District) said that the bill does not affect the district's plan to certify the end of the tax at its meeting in March 2020. Thereafter, any money collected through the Miller Park Tax would then be redistributed back into the communities it was collected from.