COURTESY OF MILWAUKEE JOURNAL SENTINEL
Summer is the favorite time of year for most beach-goers. But Milwaukee once was home to a unique fellow who tanned year-round at the lakefront. Our
Bubbler Talk
questioner wanted to know: Who was that guy?
Many people who lived in Milwaukee before 2000, like Cynthia Hoffman, know the answer. The man was the late Dick Bacon.
"During those years, everybody knew who Dick Bacon was," Hoffman says. "The first thing I think of is this ultra, ultra-crispy tan body. And he would have this sort of tinfoil or metal contraption that he would sit in down by the lake and crisp himself."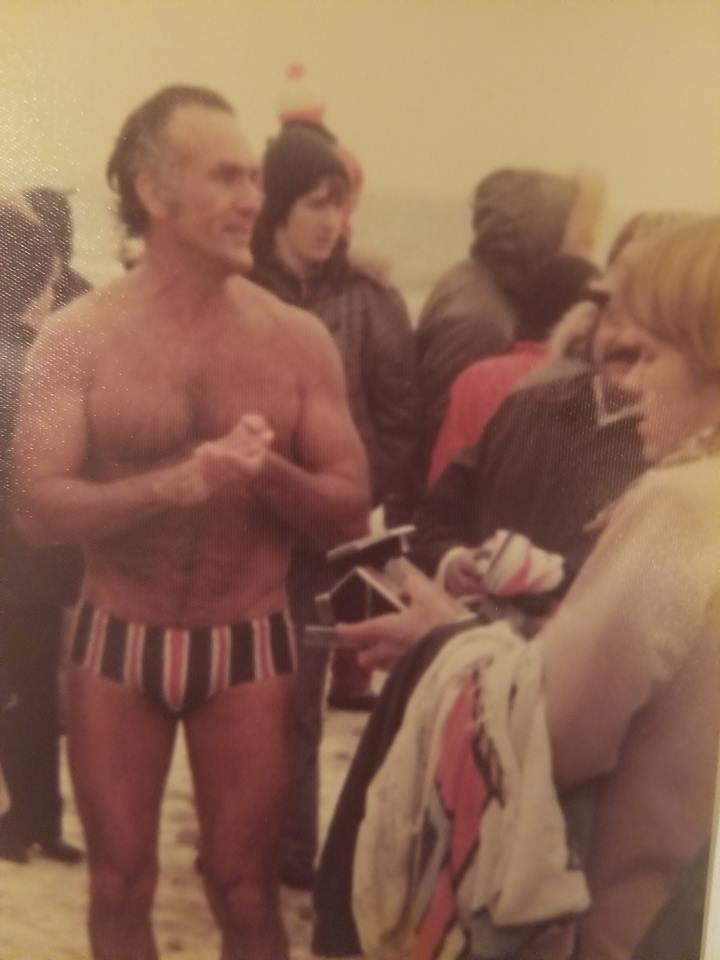 In the colder months – no matter how cold – drivers along Lincoln Memorial Drive would see Bacon, reclining in his silver, reflective enclosure. It was an eye-catching sight and many people would honk and wave. Bacon would smile and wave back.
But he wasn't just known for the wintertime tanning. "I became aware of him in the '60s when I was a child, and my friends and I sort of knew of him as 'Mr. Bradford,'" says Milwaukee Journal Sentinel columnist Jim Stingl.
Stingl recalls Bacon practically inhabiting Bradford Beach in the summer, typically wearing a Speedo swimsuit or something else skimpy.
"Most of the time that I was aware of him here, he was a middle-aged man. He wasn't like a 22-year-old or something. But he had a fantastic physique, which he had won awards for. He had been involved in Mr. Nude Universe kind of things."
For Bacon, it wasn't just about showing off his body. The time at the beach was a way of life.
There's nothing for me but the sun, the sand and the sea. -The words of Dick Bacon, read at his memorial service, according to Jim Stingl
"He was a character in so many ways," Stingl says. "He was a nudist, he was a brewery worker, which made him very Milwaukee. His whole life was devoted to leisure and he was very unashamed about that."
Stingl became a columnist at the newspaper in 2000. He had been so intrigued by Bacon that he reached out to him in the early days on the job.
"One of the first things I wanted to do was call Dick Bacon and set up a meeting with him where he and I would get together and hang out in his aluminum foil tanning booth... He claimed it was 80 degrees inside all that reflective aluminum foil. And he was very nice and he said, 'Yeah, sure -- why don't we wait when it gets cold again and we'll get together,' and then he died."
Bacon died at the age of 67 of a heart attack -- not skin cancer, as people might assume.
Stingl covered Bacon's memorial service
and says Bacon would have loved the tributes shared, but not the fact that the service was held indoors, with everyone clothed.