How should red states prepare?
To the 'conservatives, the gun owners,' - "you should anticipate that the West Coast is going to arm itself to the fucking teeth with the latest Israeli weapons.
I suggest you preempt this by selling them your daisy bb-rifles and tell them they're AR-15's, they won't know the fucking difference.
"
"Colorado and New Mexico; worthless land - ignore it. See if you can sell it to Mexico," advises McAfee.
"The central north - too damn cold, you don't want that. And the Northeast, it's part of Canada - ignore it."
Finally, "Florida - if you cannot sell it to Cuba, then
blow the bridges and stock Piranha in all the swamps
, that will keep them busy till the war is over."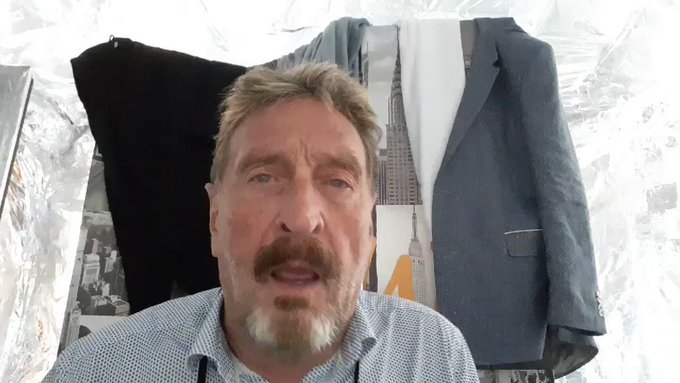 From:
https://www.zerohedge.com/news/2019-08-08/mcafee-offers-latest-advice-coming-civil-war-arm-yourselves-fuking-teeth