Friday, December 31, 2021
From
TMJ4
:
U.S. Census Bureau: Milwaukee's poverty rate is 25.4%
Posted at
11:36 AM, Dec 30, 2021
and last updated
11:36 AM, Dec 30, 2021
MILWAUKEE — According to U.S. Census Bureau data, Milwaukee ranks second in poverty level among the top 50 most-populated cities in the United States.
Forbes reported on poverty rates across all 50 U.S. states using data from the U.S. Census Bureau's 2019 and 2014 American Community survey, Five-Year Estimates. The report analyzed all major cities in the nation with populations of at least 100,000.
Milwaukee, the 31st largest U.S. city has a poverty rate of 25.4%. In contrast, New York City, the largest American city, has a poverty rate of 17.9 percent. The only Top-50 city with a higher poverty rate than Milwaukee is Detroit. It is the 21st largest U.S. city, and has a poverty rate of 35%.
However, there are cities outside the top 50 that have higher poverty rates than Milwaukee. Those include Cleveland, 32.7 percent, Rochester, 31.3 percent, and Syracuse at 31 percent.
As for cities with the lowest poverty rates, Highlands Ranch in Colorado is ranked first, followed by Centennial in Colorado and Pearland, Texas.
From: https://www.tmj4.com/news/local-news/milwaukee-ranks-2nd-in-poverty-level-among-top-50-most-populated-cities-in-u-s
Thursday, December 30, 2021
From
TMJ4
:
Photo by: Photo provided
Posted at
1:36 PM, Dec 29, 2021
and last updated
6:21 PM, Dec 29, 2021
RACINE, Wis. — A Racine woman lost her retirement because she says a trusted friend took her money. Diane Londre worked since she was a teenager. She saved and invested everything she could for her eventual retirement. But in 2012, her lawyer Anne Cohen, who is speaking with TMJ4 News on Diane's behalf, tells us that retirement came much earlier than expected.
"She had broken her back and learned that she could no longer work, and wanted to make sure that the funds she had in her 401k were in a secure account. Because she quickly was learning that was all of the wealth she was going to amass in her lifetime due to her disability," said Cohen.
Diane turned to her longtime tax preparer, Michael Cuccia, a man she considered a friend, for advice. According to a lawsuit filed against Cuccia's estate by Diane, "Cuccia advised [Diane] Londre to remove funds from her 401k account and invest in Cuccia's business, My IRA, LLC."
"He represented to her that, you know, this was a secure investment, that there was no risk of loss, that there was a guarantee of 5% interest per year. And so you know, after years and years of friendship and going to him for tax advice, she trusted his advice," said Cohen.
In November of 2020, Cuccia died suddenly. When Diane went to find out about the state of retirement - she was shocked.
"She learned that there were no assets," said Cohen.
Diane also learned she wasn't alone.
"Based on my review of the probate file, it does seem that there are other people who specifically pulled their money out of 401k plans. But there's a big range: some people invested $5,000, some people invested $200,000," said Cohen.
Cohen says there's about a million dollars in investments. But court records show there is only $200,000 in assets in Cuccia's estate. We reached out to the attorneys who represent Cuccia's estate and they declined to do an interview.
Robin Jacobs with the Wisconsin Department of Financial Institutions Enforcement Bureau says there are things you should watch out for when it comes to investing your money. First, if someone promises there is no risk in the investment, that is a major red flag.
"When you invest your money in something, it means you're going to take a risk in exchange for getting a return. Of course there's no guarantee," said Jacobs.
Other things to watch out for:
It is also important to find out if the person watching over your investments is trained and licensed.
"Investors can call our office, and we can tell them whether that person is registered either as an investment advisor or a broker dealer, and if they're not registered in the trying to sell you a security, I would be very suspicious of that person," said Jacobs.
For Diane and the others who invested in Cuccia's business, they are now waiting on the courts to see if any of their retirement will be returned to them. But Diane is worried her life savings is gone.
"I do know that she with her disability and her pension, she's getting by. But again, it's, you know, the car breaks down, the furnace breaks down, somebody has a medical emergency. She really doesn't have anything to fall back on," said Cohen.
The State of Wisconsin does offer ways to check on the people you invest your money with. You can either check here online or call 608-266-2139 from 8 a.m. to 4:30 p.m. on weekdays.
See more: https://www.tmj4.com/news/local-news/racine-woman-loses-her-retirement-savings-after-she-says-a-trusted-tax-preparer-took-her-money-and-then-died
Posted by

OrbsCorbs
at 2:36 AM
No comments:

From
TMJ4
:
Photo by: AP Photo/Rick Scuteri
Posted at
5:59 PM, Dec 29, 2021
and last updated
5:59 PM, Dec 29, 2021
GREEN BAY, Wis. (AP) — Aaron Rodgers says he won't drag out any offseason decisions regarding his future with the Green Bay Packers and hasn't ruled out retirement.
The 38-year-old quarterback said he would try to make a decision shortly after talking to his loved ones as well as team officials such as CEO/President Mark Murphy, general manager Brian Gutekunst and executive vice president/director of football operations Russ Ball.
Rodgers skipped the Packers' organized team activities and mandatory minicamp in a standoff with team management during the most recent offseason before finally reporting to training camp.
From: https://www.tmj4.com/sports/green-bay-packers/rodgers-says-he-wont-drag-out-offseason-decision-on-future
From
Fox6Now
: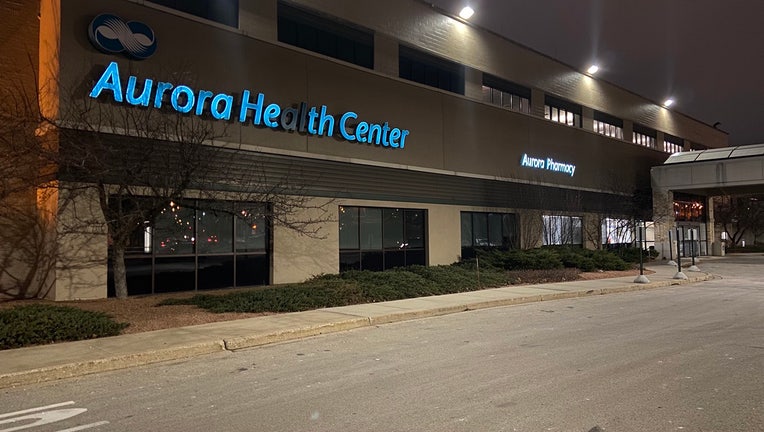 Advocate Aurora Health Center at Rivercenter Driver
MILWAUKEE - Three Advocate Aurora urgent care facilities in Milwaukee and two suburbs are closed until at least next week because of a COVID-19 surge in cases and staffing shortages, according to a hospital spokesperson.
The Advocate Aurora Health urgent care facilities closed are:
Milwaukee: 1575 N. Rivercenter Drive in the Schlitz Park neighborhood

Brookfield: 16985 W. Bluemound Rd.

Menomonee Falls: N84 W16889 Menomonee Ave.
"Managing the COVID surge combined with staffing shortages have contributed to temporary closures at our urgent care centers," said Advocate Aurora Health External Communications Director Adam Mesirow in an email to FOX6.
Mesirow did not say when the facilities would reopen.
The three locations have regular hours of 8 a.m. to 8 p.m. Monday through Friday. Websites for each location say the facility is closed, and online reservations through each location's booking portal are unavailable.
When reached by phone Wednesday afternoon, employees at the three locations said the urgent care portion of the health facilities are scheduled to reopen on Jan. 6.
From: https://www.fox6now.com/news/aurora-urgent-care-staffing-shortages-close-3-facilities
Posted by

OrbsCorbs
at 2:25 AM
No comments:

Wednesday, December 29, 2021
From
JSOnline
:
Fresh off of learning the company will receive roughly $28.8 million in tax credits from the state, Foxconn Industrial Internet is hiring.
The company is hosting an in-person hiring event Wednesday from 1 to 4 p.m. at the Racine County Workforce Development Center, 1717 Taylor Ave., Racine.
According to a job posting, the company is seeking electric assemblers with starting pay of $16.50 per hour, with a wage increase after 90 days. A high school diploma or GED is required.
As part of the agreement with the Wisconsin Economic Development Corp., Foxconn needed to have hired a minimum of 481 full-time workers by the end of 2020 to receive any tax credits from the state. The company hired 579 full-time workers.
To receive any tax credits from the state next year, Foxconn needs to have hired a minimum of 747 full-time workers by the end of this year. If the company does meet or exceed that hiring threshold and meets their capital investment requirements, the company could receive up to $8.3 million in tax credits from the state.
From: https://www.jsonline.com/story/money/business/2021/12/28/foxconn-industrial-internet-host-person-hiring-event-wednesday-racine-wisconsin/9032589002/
Posted by

OrbsCorbs
at 3:21 AM
No comments:



Fuck the CDC.
Posted by

OrbsCorbs
at 2:58 AM
No comments:

From
JSOnline
:
Fifty-three days after a
defiant Aaron Rodgers drew a firestorm
over his comments on "The Pat McAfee Show" related to his decision not to be vaccinated for COVID-19, the Green Bay Packers quarterback went there again Tuesday.
And he didn't hold back.
For more than 12 minutes during his 50-plus minute appearance on McAfee's show, Rodgers, who previously gave a misleading answer when asked about being vaccinated during a news conference in August, sounded off on the NFL's protocols, saying the league has created a "two-class system" of the vaccinated vs. the unvaccinated, referenced a doctor who has spread misinformation about the pandemic and called science "propaganda" if it can't be questioned.
McAfee got Rodgers started on COVID-19 when he asked for his thoughts on whether the NFL will change their protocols based on the recent updated guidelines from the U.S. Centers for Disease Control and Prevention that has lowered the number of days those infected with COVID-19 should isolate.
NFL shortens quarantine period for asymptomatic players
On Tuesday, the NFL and NFL Players Association followed suit, agreeing to shorten the amount of time that team personnel who have tested positive must quarantine to five days, if they don't show symptoms. This includes for unvaccinated players, though there remains a more strict protocol for them, including the frequency of testing and limitations on their activity.
The changes come as hundreds of NFL players have gone on the COVID-19 list this month, resulting in games being postponed due to outbreaks across teams. The Packers' COVID-19 list continues to grow as well in recent days.
Rodgers said he doesn't "have that fear" around COVID-19 because he remains in a 90-day window where he doesn't have to test for the virus because of his positive test in early November, per NFL protocols. He's in that window until a few days after the NFC championship game.
"What I don't understand, though, it makes no sense to me to continue to spread this narrative that nonvaccinated players are more dangerous or these superspreaders, which hasn't been proven to be true," Rodgers said. "I don't understand this two-class system that exists in our league."
Rodgers said the science "is changing all the time."
"It doesn't back it up," said Rodgers, who Tuesday revealed he tested positive for the delta variant of COVID-19. "There's not many unvaccinated guys left in the league but it's obviously not a pandemic of the unvaxxed. ... It doesn't make sense to me we're still punishing nonvaccinated."
Read more: https://www.gannett-cdn.com/presto/2021/12/26/PPAN/5dfffa47-4bed-4feb-bcc9-bb4e0fd9f305-packers26_25.jpg?width=300&height=615&fit=crop&format=pjpg&auto=webp