Saturday, November 21, 2020
Kyle Rittenhouse, who was arrested after allegedly shooting two people during an August demonstration in Kenosha, Wisconsin, posted $2 million in bail on Friday with the help of MyPillow founder and CEO Mike Lindell.
Rittenhouse was charged with first-degree intentional homicide, attempted homicide, reckless homicide, recklessly endangering safety and illegal possession of a firearm in connection with the shootings. Rittenhouse's attorney Lin Wood has said that Rittenhouse was acting in self-defense. In August, Wood created a foundation designed to take donations for Rittenhouse's defense. On Friday, Wood announced Rittenhouse's release from jail and name-checked Lindell as one of those who made a contribution.
"KYLE RITTENHOUSE IS OUT OF JAIL," tweeted Wood on Friday. "God bless ALL who donated to help #FightBack raise required $2M cash bail. Special thanks to Actor Ricky Schroder @rickyshroder1 & Mike Lindell @realMikeLindell for putting us over the top."
"Kyle is SAFE," Wood continued. "Thanks to ALL who helped this boy."
Read more: https://www.newsweek.com/tucker-carlson-advertiser-mike-lindell-ceo-mypillow-helps-bail-out-kyle-rittenhouse-1549191
Posted by

OrbsCorbs
at 8:27 AM
No comments:

Friday, November 20, 2020
That's right! You Catholics have to get the COVID virus while the rest of us avoid it. It's what God wants. And while you're at it, send your boys to the bishop's house for a "special" education. Fucking freaks . . .
"I know times are tough, but that tree should not have even been delivered."
As evening fell in Brighton, all that remained of the city's Christmas tree that had gone viral for being so depressing, was a stump.
–(Jessica Rinaldi/Globe Staff)
When a disheveled Christmas tree with browning needles and brittle branches was put up for display outside a busy intersection in Brighton Center, some residents focused on its charm, dubbing it the "Charlie Brown tree," while most others met the not-so-festive fixture with sarcasm and scrutiny.
The City of Boston chopped the bedraggled tree down Wednesday following a string of complaints posted to the BOS:311 website and social media.
"Brighton's Christmas tree…. are you serious?" one person objected. "We are part of Boston, you know"
Another person chimed in with a snarkier analysis:
"A visibly sick tree has spread [its] roots in Brighton center. Science has yet to confirm nor deny plant to human spread of covid-19," they wrote. "Please remove immediately and cite the tree for not wearing a mask in public."
A spokesman for Boston's public works department said the tree was one of 41 others that had been delivered from Nova Scotia and put on display in neighborhoods across the city to celebrate the holiday season.
"To prevent any damage during the transport and installation phases, each tree is packaged in a protective string," a city official noted in a statement. "After having adequate time to settle after installation, it was apparent the Christmas tree in Brighton Center was not satisfactory."
In a post to a Facebook page designated to pictures of the Brighton-Allston area, locals traded comments berating the tree, declaring it "deader than dead," and reckoning with the quality of what was meant to be a cheery addition to the neighborhood.
"If 2020 was a tree," one person remarked. "Maybe we can get a local artist to spray paint it for us."
Another person referred to the browning tree as a "fire hazard," while someone else noted that even erecting a fake tree would be a better option.
"I know times are tough, but that tree should not have even been delivered," one person retorted.
On Twitter, another resident questioned whether the tree had just been a leftover remnant of last Christmas.
"Um…that is last years tree, did you forget to get a new one? It's all half dead," the person wrote.
The city said plans are now underway to replace the tree, which only survived 11 days before its removal, as soon as possible.
But for now, all that's left behind is a small stump, and the reminder of what's to come.
From: https://www.boston.com/news/local-news/2020/11/19/brighton-christmas-tree
TERRE HAUTE, Ind. — A man convicted of kidnapping and raping a 16-year-old Texas girl before dousing her with gasoline and burying her alive was executed Thursday, the eighth federal inmate put to death this year after a nearly two-decade hiatus.
Orlando Hall, 49, was pronounced dead at 11:47 p.m. ET after being given a lethal injection at the federal prison complex in Terre Haute, Indiana. In his final words, Hall invited others to Islam, thanked those who supported him and sought to reassure them, saying, "I'm OK." After a statement was read recounting his crimes, Hall took one last opportunity to look to his supporters and say: "Take care of yourselves. Tell my kids I love them."
The late-night execution came after the Supreme Court denied last-minute legal challenges from Hall's attorneys, who had argued that racial bias played a role in his sentencing and had also raised concerns about the execution protocol and other constitutional issues.
As the drug was administered, Hall lifted his head, appeared to wince briefly and twitched his feet. He appeared to mumble to himself and twice he opened his mouth wide, as if he was yawning. Each time that was followed by short, seemingly labored breaths. He then stopped breathing and soon after, an official with a stethoscope came into the execution chamber to check for a heartbeat before Hall was officially declared dead.
Read more: https://www.nbcnews.com/news/us-news/man-who-kidnapped-raped-buried-texas-teen-alive-executed-n1248333
Posted by

OrbsCorbs
at 7:27 AM
No comments:

Former Mayor of New York Rudy Giuliani, a lawyer for President Donald Trump, speaks during a news conference at the Republican National Committee headquarters, Thursday Nov. 19, 2020, in Washington. Giuliani is jokingly "looking for the FBI" under the dais in response to a reporters question about where the FBI has been in all this. (AP Photo/Jacquelyn Martin)

Despite a lack of evidence of widespread irregularities or fraud, President Donald Trump's legal team used a Thursday press conference to go through a laundry list of far-fetched, thoroughly debunked claims on the 2020 election.
Trump attorney Sidney Powell spun fictional tales of election systems flipping votes, German servers storing U.S. voting information and election software created in Venezuela "at the direction of Hugo Chavez" — the late Venezuelan president who died in 2013. She also said Trump beat Democrat Joe Biden "by a landslide," which he decidedly didn't — Biden was the clear winner.
A look at the claims and reality:
POWELL: "The Dominion Voting Systems, the Smartmatic technology software, and the software that goes in other computerized voting systems here as well, not just Dominion, were created in Venezuela at the direction of Hugo Chavez to make sure he never lost an election after one constitutional referendum came out the way he did not want it to come out."
THE FACTS: No, Dominion does not have any ties to Venezuela, nor does it have a partnership with Smartmatic, according to Eddie Perez, a voting technology expert at the OSET Institute, a nonpartisan election technology research and development nonprofit.
Smartmatic is an international company incorporated in Florida by Venezuelan founders. The company states on its website that it's not associated with governments or political parties of any country.
___
POWELL: "One of (the software's) most characteristic features is its ability to flip votes. It can set and run an algorithm that probably ran all over the country to take a certain percentage of votes from President Trump and flip them to President Biden."
THE FACTS: That didn't happen. There's no evidence that any of Dominion's systems switched votes for Trump to count as votes for Biden. A statement released by the Cybersecurity & Infrastructure Security Agency, a federal agency that oversees U.S. election security, says there's no truth to claims that votes cast for Trump were switched to count for Biden or deleted.
___
POWELL, on reports that a U.S. voting server is in Germany: "That is true, it's somehow related to this but I do not know whether good guys got it or bad guys got it."
THE FACTS: No, it's not true. Powell is referencing a fictitious story that a server hosting evidence of voting irregularities in the Nov. 3 U.S. election was in Germany.
Republican Rep. Louie Gohmert of Texas claimed last week that "U.S. Army forces" seized a server from a Frankfurt office. An Army spokesman described allegations that the Army had recovered servers in Germany as false.
Two voting software companies that conspiracy theorists said were linked to the German server — Scytl and Dominion — have both released statements denying those claims.
___
POWELL: "President Trump won by a landslide."
THE FACTS: That's false. Biden has an Electoral College lead of 306 to 232 after The Associated Press on Thursday declared him the winner in Georgia. That's the same margin Trump had in 2016. Back then, Trump described it as a "landslide." Biden also leads the popular vote by nearly 6 million votes.
___
Associated Press writers Jude Joffe-Block in Phoenix and Amanda Seitz in Chicago contributed to this report.
___
EDITOR'S NOTE — A look at the veracity of claims by political figures.
___
Find AP Fact Checks at http://apnews.com/APFactCheck
Follow @APFactCheck on Twitter: https://twitter.com/APFactCheck
From: https://apnews.com/article/election-2020-ap-fact-check-joe-biden-donald-trump-technology-5f71f47de73ae6257532fad04c1b3221
From
The Journal Times.com
:
RACINE — A group of local private schools, parents and advocacy groups represented by the Wisconsin Institute for Law and Liberty are challenging the City of Racine Health Department's school closure order in Wisconsin Supreme Court.
The order, issued by Racine's Public Health Administrator Dottie-Kay Bowersox, would close all school buildings within its jurisdiction from Nov. 27 to Jan. 15 in an effort to keep COVID-19 from spreading in schools during the holiday season. The City Health Department covers Racine, Elmwood Park and Wind Point
In its petition, WILL, a conservative nonprofit legal group based in Milwaukee, asks the Supreme Court to immediately put a halt to the order until a conclusion is reached in a similar case before the court regarding a public health order closing schools in Dane County. In September, the court put a temporary halt to Dane County's health order until the case is concluded. That Dane County case, in which WILL is representing petitioners as well, is set for oral arguments on Dec. 8.
WILL argues that local public health officers do not have the legal power to order broad school closures.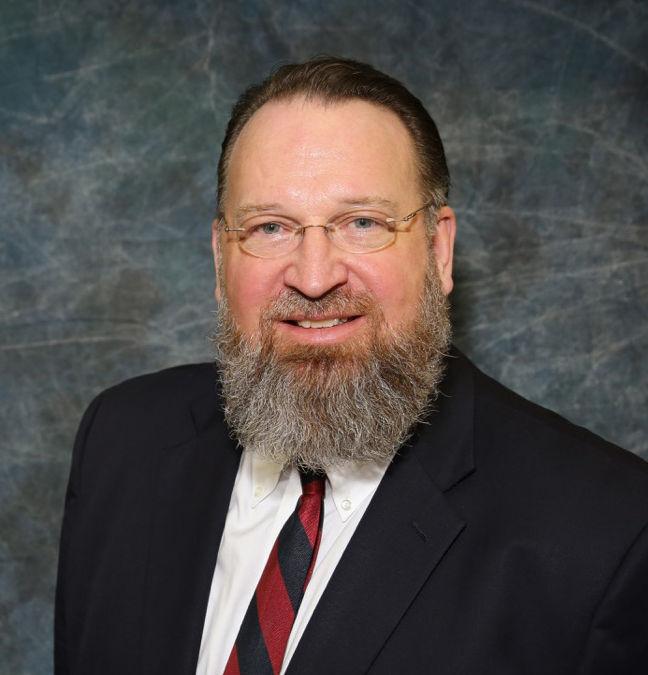 Thursday, November 19, 2020
From
Fox6Now
:
RACINE, Wis. - School choice advocates are eyeing possible legal options following the Racine health officer's announcement that schools will close to all in-person learning through mid-January later this month -- all because of riding COVID-19 cases.
The order came out of a cause for concern following the holidays -- while some private schools say they were never part of the discussion.
Racine Christian School Principal Pete Van Der Puy said the city health department's announcement last week to close schools caught him off guard.
"I believe they're trying to do their job at the health department. I just think that it's probably a little bit of an overreach that's going on at this point," said Van Der Puy. "So we would like the opportunity to continue to meet in person and prove that it can be successful."
Racine Public Health Administrator Dottie-Kay Bowersox's order last week ordered all schools to close to in-person instruction starting Nov. 27 -- and go until Jan. 15, 2021 because of the rising number of coronavirus cases.
Read more: https://www.fox6now.com/news/group-eyes-legal-options-amid-racine-order-to-stop-in-person-learning
There is "credible evidence" that Australian elite soldiers unlawfully killed 39 people during the Afghan war, a long-awaited report has found.
The Australian Defence Force (ADF) has released findings from a four-year inquiry into misconduct by its forces.
It said 19 current or ex-special forces soldiers should be investigated by police over killings of "prisoners, farmers or civilians" in 2009-13.
The ADF blamed crimes on an unchecked "warrior culture" among some soldiers.
The inquiry - conducted by Maj Gen Justice Paul Brereton - conducted interviews with more than 400 witnesses. It also found evidence that:
Junior soldiers were told to get their first kill by shooting prisoners, in a practice known as "blooding"
Weapons and other items were planted near Afghan bodies to cover up crimes
An additional two incidents could constitute a war crime of "cruel treatment"
Afghanistan said it had been assured by Australia that it was committed to "ensuring justice".
Samantha Crompvoets, an academic who carried out the initial research into the incidents, told the BBC they were "deliberate, repeated and targeted war crimes" and said she felt vindicated by the report.
Australia has had forces in Afghanistan since 2002, following the overthrow of the Taliban, as part of a US-led coalition. Initially the international forces' role was to train Afghan troops but they became increasingly involved in fighting insurgents.
Read more: https://www.bbc.com/news/world-australia-54996581
Posted by

OrbsCorbs
at 9:15 AM
No comments:

From
POLITICO
:
The Senate majority leader brushed off concerns, despite reports of the GSA blocking President-elect Joe Biden's transition process.
Senate Majority Leader Mitch McConnell pledged on Tuesday that the presidential transition would be orderly, despite concerns that the General Services Administration is delaying the process.
During a news conference, a reporter asked McConnell (R-Ky.) why the GSA had yet to launch the official transition process. The majority leader responded that legal disputes over the election would be settled in court first, but he promised that "all of this will happen right on time and we'll swear in the next administration on Jan. 20.
"We're going to have an orderly transfer from this administration to the next one," McConnell said. "What we all say about it is, frankly, irrelevant."
The comment follows a decision by Emily Murphy, the head of the GSA and an appointee of President Donald Trump, to decline to certify Joe Biden as the official winner of the election, despite multiple news outlets calling the race for him. The delay is blocking the president-elect's team from coordinating with federal agencies in preparation for his transfer of power.
As of now, Biden and his team are beginning the transition process without the help of the GSA by setting up their own "agency review teams." Meanwhile, Democratic Reps. Bill Pascrell of New Jersey, Gerry Connolly of Virginia and Dina Titus of Nevada sent a letter to Murphy on Monday, demanding she explain the reasoning behind her delay by Wednesday night.
Posted by

OrbsCorbs
at 9:02 AM
No comments:

(CNN)Jenna Ellis has been one of President Donald Trump's most ardent defenders since joining his campaign as a legal adviser and surrogate a year ago, but in early 2016 she was one of his toughest critics and deeply opposed his candidacy, according to a CNN KFile review of statements she made on her official Facebook page and in local Colorado radio appearances.
Ellis, an attorney and former law professor from Colorado, repeatedly slammed then-candidate Trump as an "
idiot
," who was "boorish and arrogant," and a "bully" whose words could not be trusted as factually accurate. She called comments
he made about women
"disgusting," and
suggested
he was not a "real Christian."
"Why should we rest our highest office in America, on a man who fundamentally goes back and forth and really cannot be trusted to be consistent or accurate in anything," Ellis said in one
April 2016 radio appearance.
Posted by

OrbsCorbs
at 8:50 AM
No comments:

Todd Anderson
Updated at 8:48 a.m. ET
The day after Christmas, millions of Americans will lose their jobless benefits, according to a new study. And that could spell financial ruin for many people, like 44-year-old Todd Anderson in the small town of Mackinaw City, Mich.
Anderson's a single dad with four kids — two of them 5-year-old twins. He lost his income after the pandemic hit in the spring. He did landscape design at resorts that host big weddings, and he says all that's been shut down.
His $362 a week in unemployment benefits is barely enough to live on. So he's been selling off his belongings to try to get by — some cabinets he had, a pair of hiking boots. "I sold tools, tools of my trade," he says. "I sold hoping that I can re-buy them as I get on my feet.
"Millions of people all over the country are living similarly close to the edge.
"Congress is set to cut off 12 million Americans from the only thing holding them back from falling into financial wreckage and disaster," says Andrew Stettner, a co-author of the new study from the progressive-leaning think tank the Century Foundation.
Stettner says two important federal pandemic jobless relief programs have been a lifeline for people such as Anderson who have exhausted their state unemployment benefits or didn't qualify.
But with Congress stuck in a months-long stalemate over another relief bill, these programs are set to expire.
Posted by

OrbsCorbs
at 8:42 AM
1 comment: