From
TMJ4
:
"I can't remember a time where this many shootings have been linked together in this short amount of time."
Posted:
5:30 AM, Nov 10, 2021
Updated:
10:44 PM, Nov 10, 2021
MILWAUKEE — The death of a teen in 2019 set off a chain reaction of events that, Milwaukee Police say, sparking 50 retaliatory shootings.
"I've been on the job for 25 years," Inspector Paul Formolo said. "I can't remember a time where this many shootings have been linked together in this short amount of time."
TMJ4 News is leaving out the names and other identifying factors of the victims involved as to not interfere with MPD's investigation.
Among the 50 retaliatory shootings, there have been nine homicides, none of which have been solved, and 27 non-fatal shootings and 14 shots fired investigations. Formolo says their team has tied all of these acts of violence to two groups feuding. But he says, what makes it difficult, it's just two groups. No affiliations to any sort of gang or clique.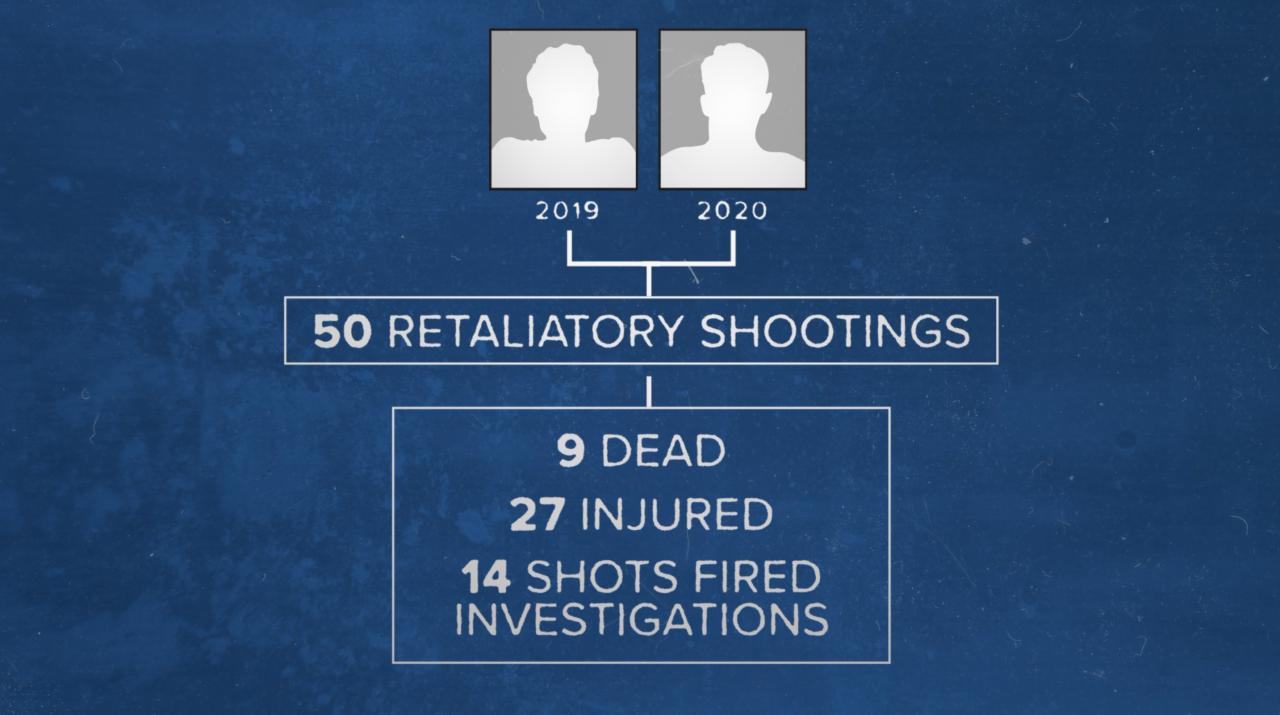 "Allegiances are constantly changing," Formolo said. "Those traditional or legendary street gangs had a hierarchy. They control a territory. This is completely different. There is no hierarchy, there is no claiming of territory. Today they may be with group A, tomorrow with group B."
"Our city is experiencing a great deal of violence and a great deal of hurt," Arnitta Holliman, Director of the City of Milwaukee's Office of Violence Prevention said. "We are aware there are a number of shootings that have happened that have been retaliatory and our office and 414Life has been working to stop retaliatory violence."
To better understand how something like this could have gotten this out of control, Holliman points to the core of why a person decides to retaliate after a traumatic experience.
"The reality is, if we don't help heal the harm that has been caused to the person who has lost a loved one, maybe another teenage friend to gun violence, they're more likely or more at risk of perpetuating that cycle," Holliman said.
While grief is a natural human response to the loss of life, how it's handled can greatly vary. That reaction is what Police and OVP say can be the motivator of getting payback.
"Misappropriated or misdirected grief," Holliman said. "When someone loses a loved one, especially when they are young, it is unexpected and it is tragic. Grief can be extremely difficult or complicated, particularly if no one has ever been brought to justice. It can be complicated. It's normal to want someone to blame and to hold responsible and, unfortunately, what we have seen, some of these acts are in retaliation to shooting or killing a loved one and then responding with the same kind of harm to other people."
Read and see more: https://www.tmj4.com/news/i-team/50-retaliatory-shootings-tied-to-one-homicide-mpd-says