From
ZeroHedge
:
Update 745pm ET: And just like that, 1 hour after reddit locked down its notorious r/WallStreetBets forum, it has returned, and not only that but the chaos over recent events just assured that tomorrow it will have a record day in new members.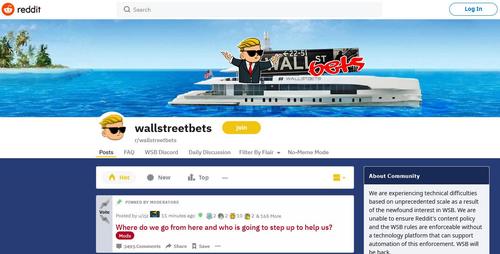 The forum's return came shortly after another notorious daytrader, Dave Portnoy vowed revenge for the downing of the portal, and in addition to revealing that he owns $1MM of AMC and NOK and may buy more, said that tomorrow would be the biggest day yet.
More importantly, however, after tumbling earlier following the news of WSB's lockdown, the most shorted stocks have again exploded higher with GME surging from a low of $220 back to $300...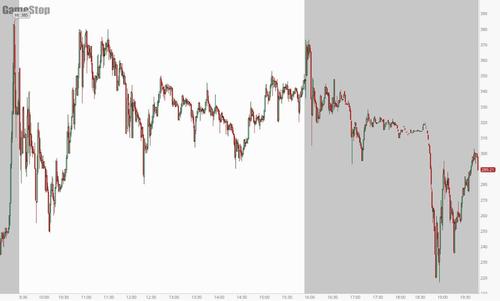 ... and AMC last trading at almost $15 after dropping as low as $11 earlier.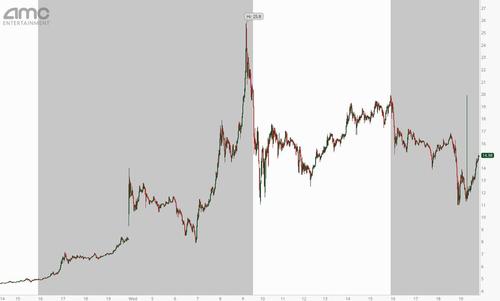 * * *
Update 645pm ET: The infamous r/WallStreetBets subreddit which destroyed at least one hedge funds. and even cost legendary trader Steve Cohen 10-15% in losses in January...
COHEN'S POINT72 LOSES 10-15% AMID HEDGE FUND LOSSES THIS MONTH
... has "gone private", which means that only people who are invited can join.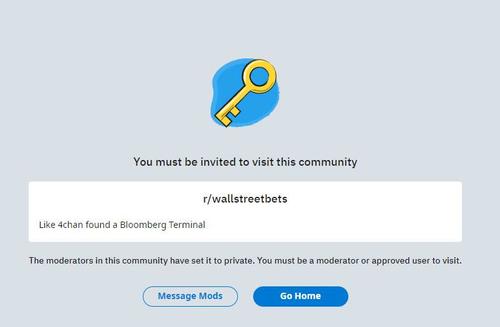 The move comes just moments after we showed that today was an absolute record day for WSB, which had a whopping 800,000 people join it in one day, the equivalent of $1.1 billion in stimmy checks..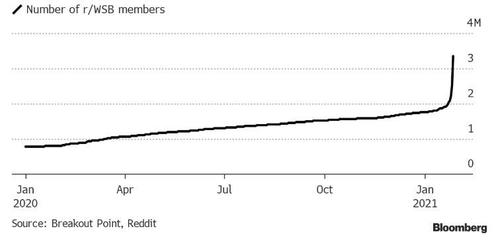 And since it will be that much more difficult to bring new entrants to the forum, it is hardly a surprise that the most shorted stocks which exploded in recent days, are suddenly tumbling with GME down almost $100 after hours on the news...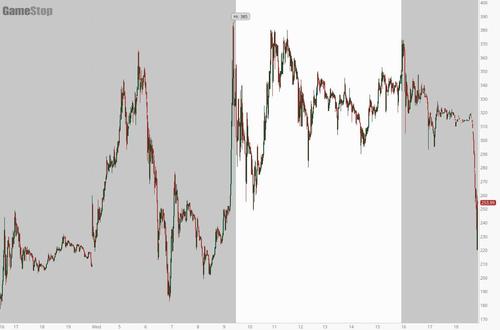 ... and AMC is tumbling too.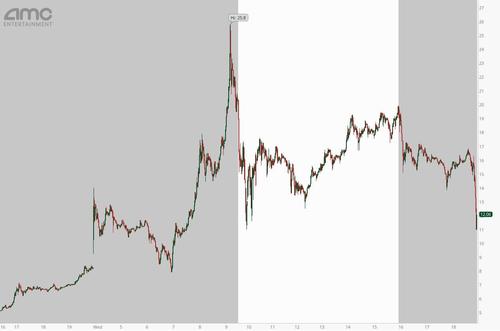 So it is over? We doubt it: while the original subreddit may well have enough critical mass to continue its bull raids for the time being, it's only a matter of time before the members regroup and find a venue that welcomes them.
Maybe Parler?
To be sure, the "autists" are not happy, and have a simple message: "FUCK WALL STREET, FUCK THE SHORTS."
Read more: https://www.zerohedge.com/markets/sec-joins-biden-admin-actively-monitoring-option-volatility