From
RT
: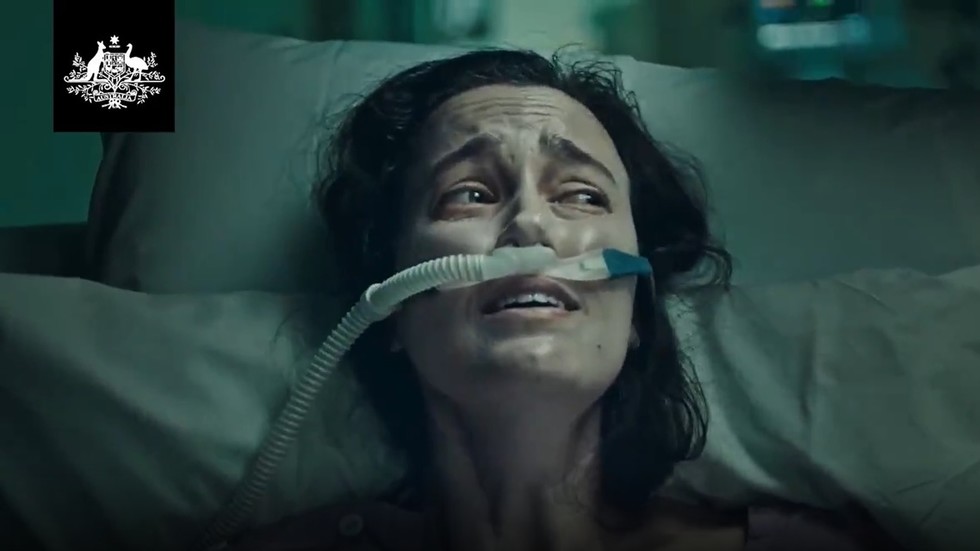 © Australian Government
Australians have condemned a government commercial which shows a young woman in hospital desperately trying to breathe as a warning to get vaccinated, with many pointing out that those in her age group cannot yet book a jab.
The graphic ad, which is set to run in Sydney – the largest city in Australia, and the one hit hardest by Covid – shows the woman panting with tears in her eyes as she is hooked up to a respirator in hospital. "Covid-19 can affect anyone. Stay home. Get tested. Book your vaccination," the ad concludes.
Many Australians were quick to criticize what they deemed to be an inappropriate government ad, given Prime Minister Scott Morrison's failure to secure enough Covid-19 vaccines for the entire population, and recent coronavirus blunders.
"Completely offensive to run an ad like this when Australians in this age group are still waiting for their bloody vaccinations," protested 10 News First's National Affairs Editor Hugh Riminton, while Guardian Australia's Associate News Editor Josephine Tovey called the ad an "insult."
Read more: https://www.rt.com/news/528929-australians-furious-covid-vaccine-ad/