Monday, March 7, 2022
From
TMJ4
:
Photo by: CDC
Posted at
9:57 AM, Mar 06, 2022
and last updated
9:57 AM, Mar 06, 2022
WISCONSIN — In recent weeks, we have reported good news out of Milwaukee County in regard to COVID-19. Cases and hospital needs are declining, and the county has officially entered the 'green zone' with a positivity rate of less than 5%.
That case isn't the same in Racine or Kenosha counties, though. The online CDC map breaking down community levels by county shows Racine and Kenosha aren't doing as well as the rest of southeastern Wisconsin.
While areas like Milwaukee County, Waukesha County, and Walworth County all show low community levels, Kenosha and Racine are high.
Along with the map, the CDC also lists recommendations for preventing COVID-19 based on the community levels in your area.
When levels are low, like they are in Milwaukee County, the CDC recommends staying up to date with your COVID-19 vaccines and getting testing if you show symptoms. However, if community levels are high in the area, the CDC recommends wearing a mask inside, in addition to staying up to date with vaccines and getting tested if you have symptoms.
A few other counties in Wisconsin also show high transmission rates. They are Barron, Rusk, Iron, Vilas, Oneida, and Forest counties.
From: https://www.tmj4.com/news/coronavirus/covid-19-community-levels-remain-high-in-racine-kenosha-counties
Posted by

OrbsCorbs
at 3:38 AM
No comments:

Sunday, March 6, 2022
From
Fox6Now
: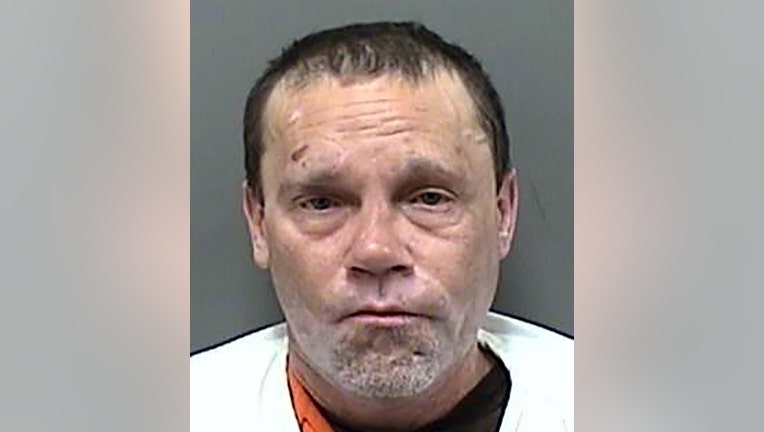 Shawn Londre
RACINE, Wis. - A Racine man is charged with one count of disorderly conduct – accused of drinking a beer in the Racine County Jail's lobby on Thursday, March 3.
Prosecutors allege Shawn Londre, 47, repeatedly refused to leave the lobby upon request.
A criminal complaint states police were called to the Racine County Jail after it was reported that a man was drinking a beer in the lobby and refusing to leave. When they arrived, officers recognized the man – identified as Londre – from prior encounters. The complaint states Londre has previously been convicted of multiple offenses, most recently in December 2021.
The complaint states Londre had an open can of beer in his hand. After several officer commands to leave, he complied. During their interaction, officers said Londre was slurring his words and struggling to walk straight. He also smelled of intoxicants.
When officers issued Londre a citation for having the open beverage, the complaint states he crumbled it up and refused to leave. As he continued to refuse to leave, he was ultimately arrested. A search of Londre's person revealed a pint-size bottle of vodka in his pants pocket.
Londre was taken to the hospital for medical clearance because of his alleged intoxication. There, he allegedly pulled away from officers and refused to sit on the hospital bed – screaming at emergency room staff and yelling that he was going to kill officers, the complaint states.
Londre made an initial court appearance on March 4, and a judge set cash bond at $200. His next court appearance is scheduled for May 2.
From: https://www.fox6now.com/news/racine-jail-lobby-beer-charges