Having successfully fended off COVID-19, Taiwan is taking no chances.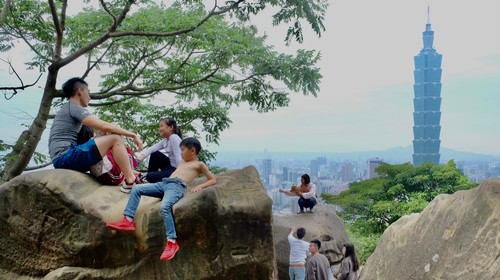 TAIWANESE RESIDENTS ENJOY LIFE IN THE MIDDLE OF A PANDEMIC. PHOTO: SAM YEH / AFP
A Filipino man was slapped with a hefty fine for flouting quarantine rules for mere seconds in
Taiwan
, one of the few places in the world that has successfully stemmed the spread of the coronavirus.

The migrant worker, who arrived in the southern port city of Kaohsiung last month, stepped out of his room for eight seconds to leave something at the door of a friend who was also quarantining, Taiwanese media have reported.
Read more: https://www.vice.com/en/article/z3v3dw/man-fined-dollar3500-for-leaving-quarantine-room-for-8-seconds